CRM systems are a great investment — but you've got to "feed" them well!
Help your CRM thrive with a diet of better data.
Considering an investment in a customer relationship management (CRM) technology at your credit union? Smart choice! CRMs can be an invaluable tool that allows you to tap into member and prospect data and ensures you're reaching out at the right time and with the right message.
But don't miss that "can be."
It's easy to get excited about the benefits of a CRM. After all, the promise of a comprehensive, 360-degree view of your members is tantalizing. But too often, credit unions invest in CRM and don't see the benefits they expected. 
Why is it so hard to realize the full benefit and promise of a CRM system? 
One of the most common causes of a less-than-optimal CRM rollout is a failure to implement the critical workflows and systems necessary to optimize a CRM investment. CRM systems aren't member experience platforms—they're information hubs. They need clean, accurate, up-to-date information to thrive. 
Once you have that clean, accurate, up-to-date information, you'll be able to improve the member experience and levels of personalization—the key reasons you invested in your CRM in the first place.
And that personalization isn't just nice to have, it's absolutely critical. In a recent e-book, Symitar—a division of Jack Henry & Associates, a provider of core data and other technology solutions—shared the following:
According to a Salesforce Research survey of 6,700 consumers and business buyers, 84% of consumers say being treated like a person, not a number, is very important to winning their business. "For those companies able to deliver this more human touch, the rewards are considerable," the report explains. Delivering personalized experiences drives loyalty, with 70% of consumers saying a company's understanding of their individual needs influences their loyalty, and 69% saying the same of personalized customer care.
6 key steps to turn your CRM into a powerhouse tool 
Integrate real-time, guided digital conversations into your online and in-branch member experiences. These conversations can be part of a self-service experience members opt into when they're navigating your site on their own. And your staff can use them during a member conversation in person or on the phone. The flow of the conversation will be based entirely on member responses. 
Rely on those conversations to generate consistent, unbiased data. Humans are biased and inconsistent. But with the data collected from a guided digital conversation you'll eliminate those challenges and generate robust, compliant recommendations. Plus, you'll have the data you need to optimize the future functionality of both your CRM and your marketing automation investments. 
Save time and ensure more accurate data management with automatic data capture. One click and the data captured during the digital conversation is sent directly to your CRM. No more worries about deciphering notes or trying to recall a member's response. 
Use that data to fill your CRM with accurate recommendations—and boost member loyalty. Members feel heard and understood when your product and service recommendations match their true needs—and that accuracy is key to member loyalty and retention. 
Improve your member experience by automatically capturing what was offered and opened. An always up-to-date record of the products and services that were recommended to your member and which ones they opened, saves your staff time, makes it easy to follow up with members and helps ensure you're reconnecting when they're most likely to say "yes." 
Grow product and service penetration levels. The better you understand member needs, the more likely you'll be to gain additional sales and credit union loyalty. 
Ready to improve what you're feeding your CRM? A digital guided conversation is the tool that makes it happen.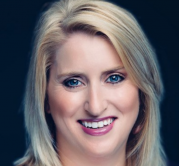 Whitney Loe is the Director of Business Development for Credit Unions for Ignite Sales and joined the team in 2019. Whitney began her career in financial industry in 2007 working ...
Web: https://ignitesales.com
Details