CUInsight Weekly Minute with Jen McFadden – February 3, 2023
Our favorites from the week in sixty seconds.
Welcome to the CUInsight Minute, sixty seconds from our Director of Marketing, Jen McFadden with our favorite reads from the week.
Mentioned:
3 financial trends credit unions should be aware of in 2023
by TOM DAVIS, TRELLANCE
2023 began on an already shifting financial landscape, with rates higher than they've been in decades and talk of a potential recession. As the 2023 financial trends begin to emerge, credit unions need to be prepared to adjust and adapt to these trends in order to continue to meet their members' needs and expectations. (read more)
Members need your support. Are you up to the task?
by MARK ROE, JMFA
The beginning of a new year is a time of renewal. It's also when many of the holiday bills arrive. A few weeks of overspending can create financial stress and pressure for months. One measure credit unions can take to help members is to offer a reliable financial safety net. (read more)
Ideal location too big for your branch footprint? 3 creative solutions
by JAY SPEIDELL, MOMENTUM
As the credit union industry moves to more conversational and relationship-based staffing models, the average branch footprint is shrinking. But rental spaces and properties for sale in prime locations are not. (read more)
Register here to join us for the 2023 CUInsight Mini-Con series brought to you by Elan Credit Card, the miniature virtual event series designed for credit union leaders. We kick off the series with Diana Kander on March 15! Don't miss it!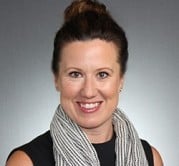 Jen McFadden is the Director of Marketing at CUInsight.com. She crafts CUInsight's marketing strategy and oversees brand identity, campaigns, and other marketing efforts. She began her credit union ...
Web: https://www.cuinsight.com
Details