CUNA Fair Lending Virtual Workshop covers topics of examiner focus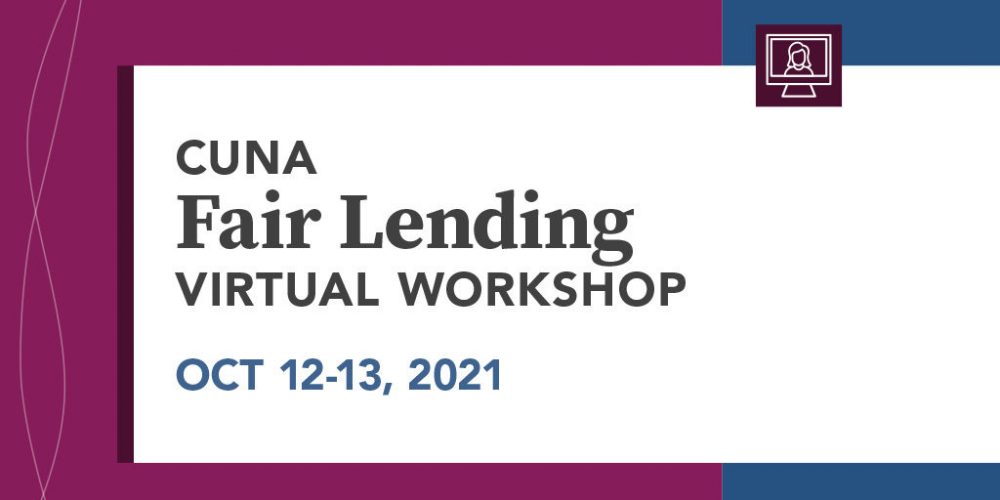 Credit union lending and compliance leaders will learn practical strategies for complying with fair lending regulations at CUNA Fair Lending Virtual Workshop, Oct. 12 and 13.
"Regulators are increasing their focus on credit unions' compliance with fair lending laws and regulations," said Kathy Smith, CUDE, instructional design manager for CUNA. "During this workshop, you'll learn about these requirements and the best compliance strategies from a group of credit union experts, attorneys and a former NCUA professional responsible for consumer compliance policy and fair lending functions in the Office of Consumer Protection."
The program goes beyond lectures to offer engaging discussions led by knowledgeable facilitators. They will share the latest trends, examination priorities and compliance management considerations related to fair lending. Attendees will learn how to avoid common mistakes by examining real-world case studies.
continue reading »