Decluttering my office sparked joy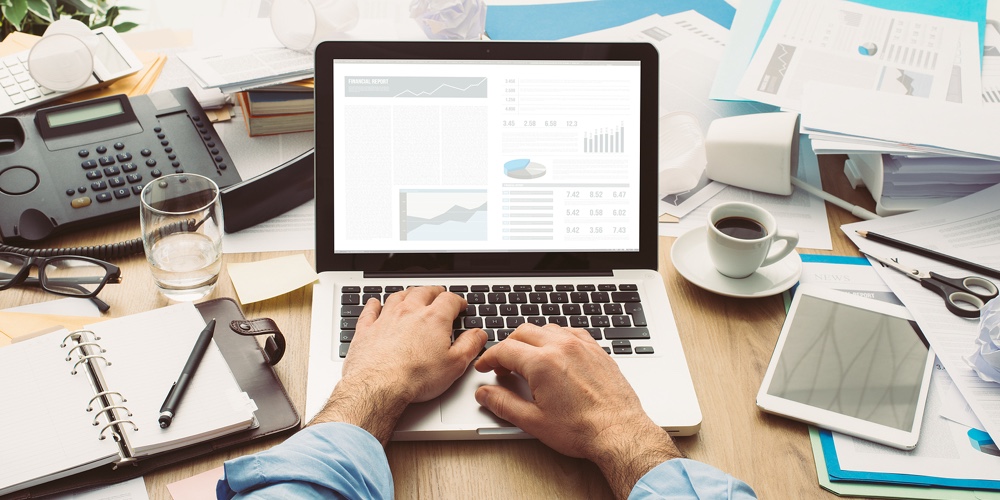 Although I love Marie Kondo's method of decluttering in her book, The Life Changing Magic of Tidying Up, her "does it spark joy" approach to deciding what to get rid of doesn't exactly work when decluttering my credit union office. I can't fit my computer in the trashcan or the Internal Auditor. (If our Internal Auditor is reading this – I am kidding!)
However, there was an element of joy that came AFTER cleaning out my desk drawers, wiping down the surfaces and organizing what remained after the decluttering. I think maybe because there is so much we cannot control right now, it becomes even more liberating to throw out the broken stapler in the back of the bottom drawer.
Like many of you, I have been working from home off and on since March of last year. After a particularly long stretch of quarantine, I came back to my credit union office and realized I had not opened any of my desk drawers in a month or opened any of the binders on my bookcase. What was in those drawers and exactly what was in those binders in the bookcase?  
Although I couldn't use the "spark joy" method I did go with these questions:
Is this item required for me to do my job?
Can this be scanned and stored on the network?
Have I used this item in the past 6 months?
Can this item be purchased again for less than $20 if I make a mistake in discarding it?
After a couple of hours my office looked so tidy that even Marie Kondo would be impressed. It felt good to be in control of something. It felt so good, I wandered into the junk room to take a look.  
Do you have a junk room? We call it the supply room but, in all honesty, it is a junk room. There was a huge pile of used binders in there. I guess employees are afraid to throw anything away so they ease their conscience by dumping old or broken items in the supply/junk room. There was a huge pile of those old school 10 key calculators. Most of them didn't work. And another pile of those plastic stacking organizers for sorting paperwork on your desk. Thankfully, we don't use nearly as much paper anymore.  
The ultimate clutter spot was our breakroom kitchen. I opened a few drawers and found them packed with Chick fil A tongs, serving spoons, and old honey packets. Why are we saving these? They will give you utensils each time you pick up a catering order. I threw out the crystalized packets of honey and felt slightly powerful taking action without obtaining the blessing of HR or Compliance. 
If you want to feel a spark of joy today and maybe a bit of power over your world, declutter your desk drawers.