Delightfully offbeat = totally normal: Five steps to growing a stronger culture
A couple of years ago, my mom came to visit my family. At the time, we were living in Madison, Wisconsin and it was about a six-hour drive from where she lived in Hillsdale, Michigan. When I got home from work, we all sat down to dinner. I asked my mom about her drive. Despite my bias, my mom is one of the calmest, most patient and forgiving people I have had the pleasure to know. So, I was a bit surprised when she responded and shared, "Well, the drive was fine, but I got kind of angry as I was driving through Chicago." I asked, "What do you mean? Why angry?" She went on to share that as she was sitting in traffic, she began to sing. When they noticed, the people in the car next to her started laughing. She said, "I was really upset." My daughter MacKenzie, who was nearly six at the time said, "Mommy, we always sing in the car. Why would someone laugh at Grandma Lizzie for that?"  
It struck me in that moment that this is what culture is all about. In our culture at home, singing is the norm. We sing in the car, in the shower, as we get dinner ready, and when we play games. Singing is not just something we do, but it is a part of who we are. That's why it seemed to strange to my daughter that someone might laugh about it. For MacKenzie, there is nothing strange about singing in nearly every circumstance.
So, what are the norms at your credit union? What are those things that are so intrinsically a part of who you are, that it would be really strange if they were not happening? Most importantly, are those norms manifesting positive outcomes for your members?
As a new employee at Canvas Credit Union in April of this year, the culture was immediately clear. Members came first. In fact, we have a commitment that we share with all new employees to serve "Members, Family and Others." It is very purposeful that our service begins with members. They are why we exist. However, that leads directly to serving our family. At Canvas, we are not just colleagues or team members, but we are family. In fact, we hear the word "love" on a daily basis from our CEO, Todd Marksberry.
In my short time at Canvas, I've learned so many lessons about culture. As you look to build and grow your culture, here are five aha moments that I've had that I hope you can use to make your credit union even stronger:
Culture starts and thrives with vision from the top. It may sound trite or like a nauseating cliché, but it is my belief that it is cliché because it is absolutely true. At Canvas, we are committed to being known for our people and our heart. Todd lives that every single day. He puts human beings first. He shares his love for our members and our family. What is your leader's vision for your culture?
Culture isn't about any one human being. Despite the fact that our culture would not be what it is without Todd, Canvas Credit Union is not only about Todd. One of the core tenants of our brand is about being "delightfully offbeat." We invite our team to bring their whole self to work. They are not expected to put on their "work self" hat when they walk in each morning and then switch into their "home self" when they leave. We want them to bring all of who they are and create a unique experience because of their own perspectives and passions that align with our shared values. That ensures that this culture grows and thrives. How do you see your culture activating across the team?
Culture is grounded in shared values. One of our core values at Canvas is that we "strive for constant improvement and consistent excellence." We have fun, we are playful, but we are here to transform financial services and help people afford life. We take that commitment very seriously and work tirelessly to make that a reality. People across the organization share that vision for exceptional performance. You see people from every functional area celebrating successes together, and also asking questions about how we can learn each day to make iterative improvements. Because values are not common across organizations, this also means that what works culturally for one organization is going to be very different than what works for another. Culture is not something to be copied, but grown organically from shared values. What values matter most deeply to your organization and does the entire team share those values?
Culture isn't the soft stuff. Often when I talk to groups about culture, I see one or two people in the audience start to roll their eyes. Sometimes I'll even have a question or two about the "return on investment" of culture. You may be wondering "is an investment in culture worth it?" In his book, "Corporate Culture and Performance," John Kotter argues that "strong corporate cultures that facilitate adaptation to a changing world are associated with strong financial results." Does your credit union believe that culture is worth investing in?
Culture takes care, feeding & measurement. Just as with all other important areas of the organization, measurement impacts the results. An annual employee engagement survey can help benchmark the current state of the culture, identify potential areas for improvement and also assist in celebrating successes. Such a tool is even more effective when results are shared and people are invited to participate in making improvements. How are you currently measuring the health of your culture and are you seeing it improve over time?
As credit unions race to win the war for talent, creating a unique, values-driven culture will be a crucial part of their ability to succeed. Our next generation of employees desire to work for organizations that do right by the world. In fact, according to Adrian Ridner, CEO and co-founder of Study.com, "Millennials want to feel good about their work and make an impact on society at large." That is a wonderful foundation that all of us share.
No matter what the current state of your credit union's culture today, my invitation to you is to find your credit union's songbook. You'll find that when you do, not only will your performance improve, but you'll wonder why anyone would ever laugh as you sing.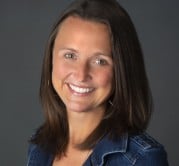 "No" is not a word in Tansley's vocabulary. If there is an opportunity to bolster Community Financial Credit Union and the industry at large, Tansley will jump on board ...
Web: https://www.cfcu.org
Details