Deliver best-in-class mortgage servicing experiences to drive future growth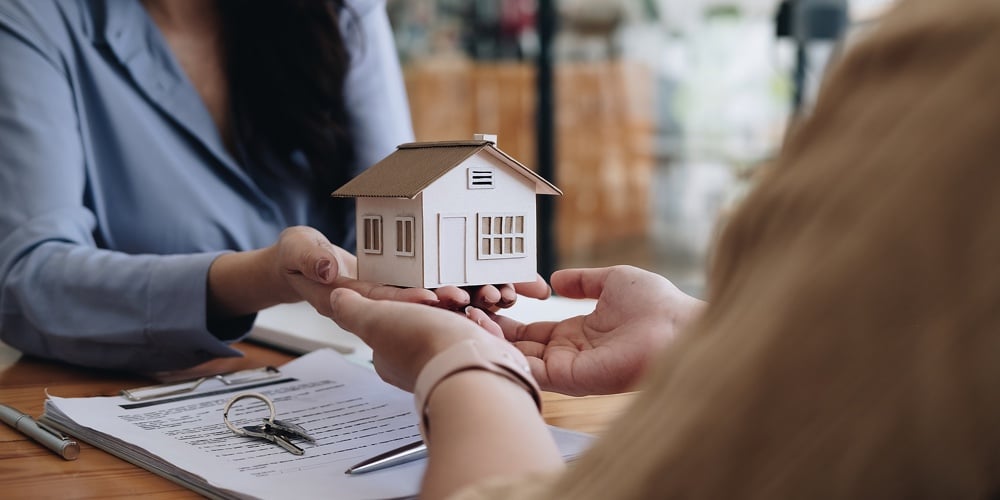 When members choose your credit union to finance their new home, they are trusting you with one of the biggest investments of their lives. It's no surprise that today's members expect a high level of service both before and after closing. Once a mortgage closes and the member begins paying their monthly mortgage payment, there are additional opportunities to develop programs to create value, strengthen relationships and increase member loyalty. Investing in the right mortgage servicing technology today can help you deliver best-in-class experiences to both your members and employees to drive future growth, as well as help you stay competitive no matter the market.
AMOCO Federal Credit Union recently explored new mortgage servicing technology to take its operational efficiency and member service to the next level. It wanted its members to have an outstanding servicing experience which includes the latest self-service digital conveniences. AMOCO selected Black Knight, a leader in technology, data and analytics to the credit union market, and its MSP® mortgage servicing platform, to help them deliver premium experiences and proactive communication that keep members coming back for all their lending needs.
"We see our servicing platform as a retention tool. We want not only to earn our member's first loan, but also their second loan. We want them to come back to us. We think that servicing experience is more valuable than any kind of marketing we can do," says Eddie Bonilla, executive VP of lending for AMOCO Federal Credit Union.
The MSP mortgage servicing platform can be used to service both first mortgages and home equity loans – keeping the experience consistent for members across their home lending activities. MSP is helping AMOCO deliver positive member experiences at every touchpoint through its easy-to-use, digital member self-service tools and integrated customer service functionality. AMOCO's members use Black Knight's Servicing Digital℠ application to access highly personalized home, loan and neighborhood information anytime, anywhere. They can view real-time loan information, make payments, view previous payment activity, and explore "what if" scenarios for loan repayment or refinancing.
"We are excited about these self-service options where a member can log into that system with single sign-on with our current digital platform and access their mortgage loan data very easily," adds Bonilla.
The MSP servicing system also includes advanced analytics that help AMOCO retain customers with actionable intelligence. The credit union can get closer to their members, offering new loans based on the member's equity.
MSP also flags potential borrowers in the mortgage portfolio who might be in financial trouble and may default. This allows AMOCO to proactively reach out with credit counseling to offer solutions like loan modifications and refinancing. For non-performing loans, MSP is integrated with Black Knight's suite of web-based default solutions, which streamline the manual processes typically involved in loss mitigation, collections, bankruptcy and foreclosure.
MSP is continually enhanced to help keep servicers like AMOCO in lock step with ever-changing regulations to reduce compliance and risk complexities. Using a single platform to service both mortgage and home equity loans improves back-office processes by streamlining loan servicing activities using decisioning, workflow and automation capabilities within the system.
Invest today to be ready for tomorrow's mortgage market
When exploring new mortgage servicing technology, credit unions often question when they should stop spending money on legacy technology and invest in new capabilities. The mortgage market is cyclical and loan volumes are always moving up and down. Investing in new mortgage servicing technology in a down market is much easier than transitioning to new technology when you are managing peak loan volumes. Advanced mortgage servicing technology like MSP allows you to scale quickly with the ebbs and flows of an ever-changing mortgage market.
"It's a big investment to make, especially in a downward type trending market, but we think it's the perfect time. We also think that it will pay off in the end having this infrastructure in place for future growth," concludes Bonilla.
A fully integrated mortgage servicing platform with modern digital capabilities and actionable analytics can transform the member experience and your operational performance. Servicing technology that increases the average number of loans processed per full-time employee can help credit unions of all sizes better leverage their existing organization and right size their operations to significantly drive costs down while delivering best-in-class servicing experiences.
You can hear more about AMOCO Federal Credit Union's experience in the video below. To learn more about how MSP can help your credit union, visit our website.