Does Your Credit Union Need an App?
A July 2011 Pew Internet Project Report revealed that 35% of adult Americans own a smart phone (operating on a variety platforms, the most popular being iPhone, Android, Blackberry, Windows and Palm). Of that number, a staggering 87% use their smart phone to access the internet and email, while 25% of those prefer to go online using their smart phone as opposed to a desk-bound PC. According to a 2011 Nielsen report, while gaming applications ("apps" for short) continue to lead in download popularity, finance-related apps poll a respectable 32% of downloads. As personal technology interests and usage continue to pour steadily into smart phone use (and in a world where 25% of all Starbucks purchases are now made using a smart phone app), a growing number of credit unions are coming to see the value (to members and the bottom line) of developing and launching mobile banking apps.
According to at least one credit union marketing professional, the answer for "to app or not to app" for all should be a resounding yes. "The best advice I can give to credit unions considering developing app technology is don't not do it," said Mark Campanele, Director of Marketing for Bridgewater Credit Union in Bridgewater, Massachusetts ($329 million, 30,000 members). "A credit union app should be a real no-brainer," he added. "Apps are a terrific low-cost entry point with members and potential members that help differentiate credit unions from the local competition. Credit unions traditionally have great rates and service but can to lag when it comes to technology. Apps help level this playing field. When we released our app in early January 2012, I felt as if we launched thousands of potential ATM locators and marketing kiosks in a single day. "
Cost, of course, plays a factor in the app development consideration process. In an age where teenagers are creating and selling successful apps, there is no shortage of vendors ready to snag your business. As with any other marketing campaign or technology investment, credit unions must act as good financial stewards and get the most bang (and member value) for their app dollar. Whether one goes the vendor or home-grown route, however, credit union professionals should be careful to first make sure their core operating systems can handle the goals of the app. Mike Penix, Director of Marketing, E-Commerce and Membership Development for Members Choice of Central Texas Federal Credit Union in Waco, Texas ($148 million, 28,000 members) agrees. "We were an early adopter of app technology in a relatively small market, launching in 2010" he shares. "Whenever considering an app for your membership, I encourage all credit unions to work the process backwards. Don't build your app first, then hope it works with your core systems. Get involved with your IT staff, facilitate their communication with whoever is developing the app and ensure your systems can handle what you want your app to offer members."
Rather than spending money on researching the possibility of an app, it may be as simple as informal observation of and conversation with your members regarding their smart phone use and expectations. Jennifer Peart, Vice President of Business Analysis with Apple Federal Credit Union in Fairfax, Virginia ($1.4 billion, 120,000 members) found this to be the case. "We serve a very tech-savvy membership base in the Washington, D.C. metro area," she explained. "Many of our members have two smart phones, one issued for business use and one for personal. It was easy to see, from lobby observations, that the majority of our members were avid smart phone and app users. We also had many requests for an app before we started developing one, which was a good sign that one would be successful." Katiya McKinney, Marketing Services Manager with Redstone Federal Credit Union in Huntsville, Alabama ($3.1 billion, 340,000 members) helped form an app committee to explore development. "The committee saw an app as the next logical step after the success of our mobile banking platform," she said. "We also measured member interest by asking technology-related questions in our member satisfaction survey. I'm happy to report that after launch in October 2011, our app was the most-downloaded app for three straight days in the Apple App Store finance section."
Staff training and preparation is also very important. "As with other marketing campaigns, your staff, both front-line and back office, are your best cheerleaders," added McKinney. "We were very focused on staff training for our app (launched in March 2011) and wanted everyone to be able to discuss and promote it with the members." Peart relates a successful staff app-involvement story, stating "We had a test group of ten staff members. We noted that we soon had more than ten downloads and discovered that the test group was so excited about the app that they shared it with other co-workers, family and friends. In no time our own staff went viral and helped promote the app in a way advertising dollars just can't buy."
While every credit union is different, it is obvious that app technology can serve as a dynamic member service tool for large and small. Credit union professionals must complete app due diligence, taking into account such factors as member desire and potential usage, development costs, roll-out strategy and core systems/technology capability. When done well, launching an app can help improve member communications and serve as a conduit for strengthening account relationships. And, it's no small feat for credit unions to know that thousands of their members could be carrying around daily product and service reminders in their hip pockets.
Mark Arnold, CCUE, is an acclaimed speaker, brand expert and strategic planner. He is also president of On the Mark Strategies, a consulting firm specializing in branding and strategic planning. Some of the services Mark provides include strategic planning, brand planning, leadership/management training, marketing planning and staff training. His web address is markarnold.com and his blog is blog.markarnold.com. You can also contact him at 214-538-4147 or mark@markarnold.com.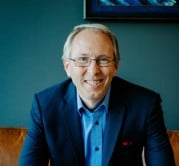 Mark Arnold is an acclaimed speaker, brand expert and strategic planner helping businesses such as credit unions and banks achieve their goals with strategic marketing insights and energized training. Mark ...
Web: www.markarnold.com
Details