Education through customization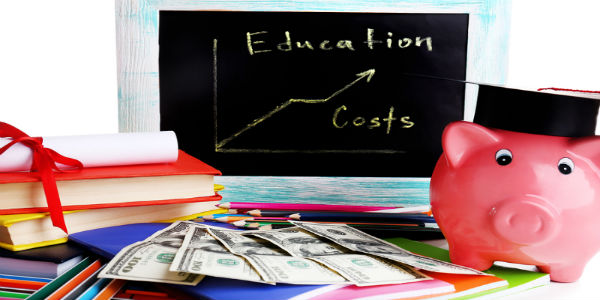 It has long been said that credit unions have two balance sheets—one financial and one social. Education, of course, is a part of this calculus as it's one of the missions of the credit union. An educated member benefits by getting the best loan or investment deal and the organization gains and maintains financial strength through an informed membership.
Education is especially needed for student loans as students and parents find that financing a college education can be both a complex and confusing journey. A continuous stream of negative media reports tend to sensationalize and distort while ignoring the notion that student loans are a wise investment that can improve family earnings and the national economy.
Education via customization
As consumers have become increasingly comfortable purchasing goods and services online, a valued by-product has been education. An example of this is Kayak, the travel search engine, who pioneered the concept of education through customization by showing consumers how different choices affect prices.
As the user selects options, like the number of stops and which day they want to travel, they're doing two things: customizing their travel and educating themselves on the variables that go into the cost of an airline ticket. It's a seamless, transparent process that revolutionized travel, provided new options and created a more educated consumer.
This same concept can be extended to the student loan market, whether we're talking about new private student loans or student loan refinancing products. It is a market where consumers could greatly benefit from reliable information, transparency and financial literacy.
Customization would allow the borrower choice, transparent pricing and fast decisions. If, for example, an applicant is able to submit a single credit application online and receives instant loan offers specific to their credit profile, it would give that borrower more control over the financial decision they're about to make, and more information on the implications of each variable in their shopping process.
If that same borrower was able to apply for a loan digitally and was able to customize their loan, they would start to understand the factors that go into loan pricing—variable or fixed rate, whether to have a co-signer and repayment terms. Through customization and the resulting education, the borrower would obtain the best loan for their needs, would be informed about the loan process, and would build a stronger relationship with the credit union that helped him or her obtain a loan in such a seamless, educational and transparent manner.
The credit union would benefit by gaining a member who knows what they are getting into when they sign up for a private student loan, makes smarter decisions about how best to meet their college financing needs and drives higher payback levels. And it is likely that a substantial number of new members that would sign up via this process, would be solid candidates for cross-selling opportunities.
At LendKey we believe that it is time for such a user experience. We're calling this shopping and fulfillment process the LendKey Network, and will be introducing it shortly. We recently demonstrated this experience at FinovateSpring 2015, where we highlighted how credit unions can expand their mission of educating and serving members via this digital lending network. We look forward to setting a new standard in online lending, one that simultaneously educated and helps new and existing members make informed financial decisions.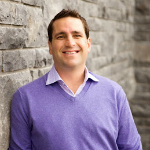 Jason is a business executive with 18 years of experience in sales and the management of sales teams, with both start-up and mature financial technology companies. Prior to LendKey he ...
Web: www.lendkey.com
Details