EMV Coming Soon to a Retailer Near You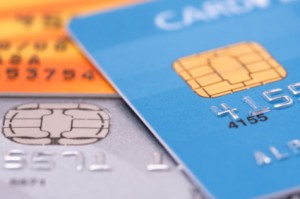 Soon, merchants wishing to reduce their security compliance burden will begin deploying dual interface point of sale (POS) technology to support contact and NFC chip transactions. For example, if by the end of this month a merchant logs 75 percent of all transactions on these terminals, they will not have to validate compliance with the PCI Data Security Standard.
Some major retailers, including Wal-Mart and Target, have already begun upgrading their terminals for chip acceptance.
By October 2015, Visa and MasterCard will shift the liability to the party (issuer or merchant) with the least secure method of transaction processing. For the purposes of this deadline, both networks deem chip technology to be the most secure transaction method available.