Executive compensation in a merger
The success of credit union mergers is largely dependent upon CEOs' perceptions of the process. There are typically many unknowns when a credit union is first approached as a merger partner. Of course, human nature tends to fear the unknown, and this trepeditation can potentially harm the future growth of organizations.  If CEOs are excited about their organizations' paths to success, their communities will follow.
Protection is the key to combating fear. Some compensation issues can be addressed through a change-in-control (CIC) agreement; however, even if a CEO doesn't have a CIC in place, good merger agreements will enable the CEO to be protected so his or her future earnings are not diminished—more often, they'll improve as a result of a merger.
CEOs' Fears Surrounding Credit Union Mergers
Before a CEO can back the idea of a merger, they often have many questions about what will happen to them individually.
Stay or go? When faced with a merger, CEOs often wonder if they'll continue with the continuing credit union or if this will be a time of great change for them personally.
Change in position and duties? After leading their organization for many years, it's natural for CEOs to wonder what their future roles will be, should they stay with the continuing credit union.
Payroll or retirement funding? Pay is a driving force for many decisions in life; CEOs may be concerned their future positions won't provide them with the financial security necessary to continue with the lifestyle or retirement choices they've earned over their careers.
Each of these fears is understandable. However, it's important for CEOs to understand credit union mergers benefit everyone in both organizations, from top to bottom, when carried out correctly.
Putting Change-in-Control Agreements in Place
CIC agreements are designed to support impartiality in evaluating merger and acquisition proposals. They also ensure high-performing executives are able to retrieve the financial benefits due to them, should major changes affect their positions.
Although quite common in other industries, CICs are fairly rare in the credit union world. A white paper we recently published, Putting Members' Interests First, explores the statistics surrounding CICs in the CU industry:
Only 46.2% of credit unions have employment contracts in place with their CEOs
Only 59.4% of those institutions with employment contracts include CIC provisions
Credit unions with less than $100 million aren't likely to have employment contracts or CICs
CEOs and Mergers: Compensatory Benefits
Credit union CEOs' compensations and retirement accounts are often under-funded. In the face of a merger, third-party merger advisors offer a major reward in this regard, helping to bring their clients' compensation packages up to speed such that they match market value in terms of what credit union CEOs should be earning.
CEOs planning to stay with the organization often receive an increase in base salary, as well as boosts to their retirement funds.
CEOs who voluntarily choose to part ways with their credit unions are supported by industry experts who work hard to ensure they're compensated with great packages that allow them to meet their retirement goals as they move on to new chapters in their lives.
There is one way to eliminate fear of the unknown— educate yourself about the benefits to be obtained from a merger so you can lead your team on a road to even greater prosperity.
Whether you've already been approached as a potential merger partner, you're interested in pursuing unification with a competing organization, or you're simply interested in learning how you can ensure your credit union has proper change-in-control agreements in place for your executive team, it's never too early to learn.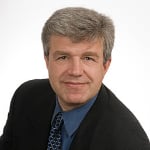 Glenn Christensen is Founder and President of CEO Advisory Group the first Merger and Acquisitions consultancy focusing on the credit union industry. As a visionary and entrepreneurial leader with 25 ...
Web: www.ceoadvisory.com
Details