Executive order sets stage for more crypto adoption
The Biden Administration recently issued an executive order to coordinate efforts among federal agencies to create a national policy for digital assets. The order shows that these types of assets, including cryptocurrency, are here, and they're here to stay.
The order aims to "ensure that safeguards are in place and [to] promote the responsible development of digital assets." In other words, the directive was issued to build a framework so the US can catch up to other countries – and make innovation a top priority while protecting consumers and businesses.
The executive order isn't the only positive sign that crypto is gaining traction at financial institutions.
In December, the National Credit Union Administration (NCUA) issued a letter clarifying federally insured credit unions' authority to provide digital asset services through third-party relationships. The letter referred to "already existing authority," indicating that credit unions already had permission to forge relationships. Additionally, the inclusion of the phrase "does not prohibit" is telling. It indicates that digital assets have the green light.
The Office of the Comptroller of the Currency and the Federal Deposit Insurance Corp. have also weighed in. Each has indicated that banks they oversee can pursue crypto projects, though both agencies want advance notice before a financial institution takes the plunge.
Also worth noting, the executive order encourages the Federal Reserve to examine the creation of a US central bank digital currency (CBDC), including its impact on financial inclusion.
Though the NCUA and other agencies make it clear that these services need to be offered through third parties and that crypto assets are not insured, the letters should help institutions feel more comfortable dealing in digital assets.
Transitioning from hesitancy to adoption
The various announcements from the Biden Administration and certain federal agencies have ultimately shined a spotlight on consumers' interest in crypto. While many financial institutions are still dragging their feet due to unfamiliarity and regulatory concerns, these announcements show that the necessary compliance structures are in place.
A wide variety of service providers – established names and new entrants – have solutions to support such products. Several core and digital banking providers have developed integrations with financial institution-focused crypto firms, streamlining implementation.
Credit unions have some areas to consider before jumping in. Custodial services, rewards programs, trading services, mobile wallet integration, and lending services are all areas to consider – with varying levels of involvement.
US consumer cryptocurrency adoption is running at, or slightly ahead of, the pace set by the internet in the 1990s. That said, financial institutions need to get involved before it's too late. The executive order and letters from federal agencies have affirmed a financial institution's authority to offer digital asset services through third parties. The endorsement is there – now is the time to act.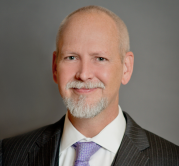 Larry Pruss is SVP of Project Management at Strategic Resource Management (SRM). He has nearly 25 years of expertise in payments, developing strategies and plans related to card optimization, revenue ...
Web: https://www.srmcorp.com
Details