Experience vs. Price – Which One Do Consumers Want Most?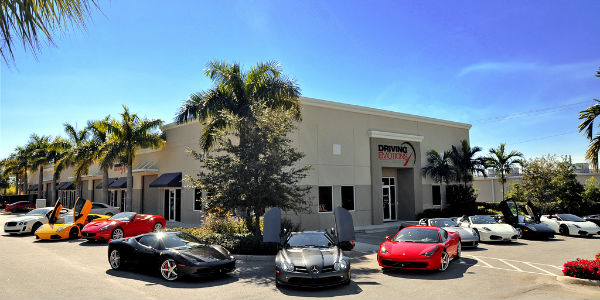 I can't speak for all consumers, but I can share the personal experience that got me thinking about this topic – and left me leaning heavily in the opposite direction from where I started.
We recently leased a new SUV for the family. I traded in my older SUV, which was more of a luxury brand, and as I drove away I realized that it wasn't my old car I would miss it was the experience of visiting the "luxury" dealership. The way a well-dressed service rep rushed out to open the door for me and led me into a nice airy check-in counter, the way they always had ice cold drinks in the mini-fridge waiting for me, fresh doughnuts or other snacks in the waiting area and – most of all – the business center that literally made me want to come back every single day as it was way nicer than my home office.
Now compare this with the other dealership. They were nice and courteous too, but definitely did not offer any bells or whistles beyond stale coffee and a few Styrofoam cups to fill up in a nearby drinking fountain in their waiting area. My husband quickly reminded me why we were there, "Yes, the other dealership was nicer but YOU are paying for all of that," and ultimately I know that is true (and the lease deal for the other brand would have cost $4,000 more just at signing alone for a car that was really about the same). Bottom line for me, was $4,000 worth a better experience? Not really. I'd rather put away that money for my kids' college accounts.
Credit unions talk about the member experience often and ideally I believe consumers want both – a good experience AND a good price.  But how many, if any, bells and whistles do credit union branches really need to deliver that? A big part of that answer probably depends on your market and what your members expect from you. However, you might want to pause and look at how much a nicer physical "experience" is costing your members before putting in that next coffee bar or top-grade waiting area.
At the end of the day, I think consumers prefer credit unions because of the lower-fees and better rates. Member service is up there too – it is nice to have someone know your name and important to be able to trust your financial institution to give you good advice. But in the long-run, simple math speaks for itself – especially as less of us visit our financial institutions in person and more of us choose mobile deposits and other remote services.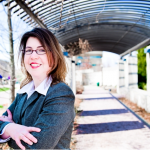 Sharon is a national consultant who specializes in developing strategic marketing plans for CUSOs and credit unions. She has over fifteen years of marketing experience in the financial services industry. ...
Web: www.cumarketingsolutions.com
Details