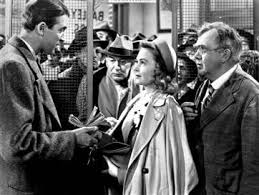 by: Anthony Demangone
I'm not a foodie. But I have many friends who are.
More and more people take pictures of their food and post them to Twitter and Facebook. Not for me, but you can't deny that it is a trend.
Another trend that I actually like is learning the source of my food. Who grew my brussel sprouts? (Yes, I love them!) Who raised the beef? Who baked the bread?
I like supporting local farms and businesses. I like fresh food. "Farm to table," simply makes sense.
That idea not only has legs, but it applies to credit unions and their volunteers.
Remember It's a Wonderful Life? Remember the bank run?
continue reading »