Fighting in the Sandbox Just Gets Sand in Your Eyes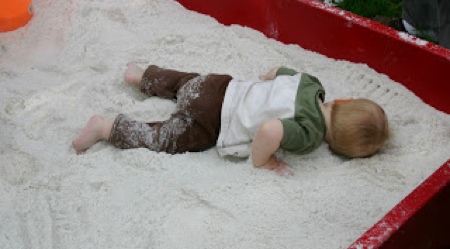 By Sarah Snell Cooke, Credit Union Times
This week CUNA announced on its website that Chartway FCU and Belvoir FCU were leaving NAFCU while maintaining their membership in CUNA. And so the latest battle of wills (I cleaned that up) begins.
Every year credit unions consolidate and cut costs, particularly following the financial crisis, but this year could very well be the year that discussions to consolidate the trades get serious. The two are harsh on the NCUA for its ever-expanding budget and its negative impact on credit unions; this situation isn't much different. As of November 2012, only 7,100 credit unions remained in existence. Half of them have less than $100 million in assets. Approximately half are federal credit unions, NAFCU's target audience.
Highlighting the Chartway and Belvoir membership decisions, two prominent credit unions from Virginia, was a strategic touch on CUNA's part to counter the disaffiliation of Navy Federal back in 2007 and State Department FCU even before that. Both are billion-dollar credit unions also headquartered in Virginia.
Both trades have their strengths and weaknesses. CUNA has its sheer size of membership going for it for starters. But CUNA requires that credit unions also join their state leagues, and a credit union cannot belong to their state league without also belonging to CUNA. Some leagues, such as New Jersey—the top spot of which was just vacated by Paul Gentile for a top spot at CUNA—allowed for associate membership for credit unions from other states that wished to support the league.
There are a number of credit unions that support their state league without actually becoming official members, and there are others that support CUNA but do not want to belong to their state league. This structure is cumbersome for the members they serve. Let each of the organizations stand or fall on its merits. The credit union community is cooperative and known for providing assistance where needed, but holding credit unions captive to this system will be damaging in the long run. State leagues are already consolidating, and the added cost of supporting both CUNA and the league is not an efficient system.
Economic realities being what they are, two national trade associations serving a small and shrinking credit union community is not efficient either. NAFCU was founded to support federally chartered credit unions, so its strength is in its focus and its shortcoming in the bigger picture is just that: it only serves federally chartered credit unions.
Both groups have their positives, too, depending upon what you're looking for. The recognition CUNA's Governmental Affairs Conference garners for credit unions at the beginning of the Congress is highly valuable, and I would bet a decent money maker based on the usually sold-out expo hall and 4,000 attendees. NAFCU is well-known for its regulatory contacts and direct membership structure, which means members can call a compliance attorney or the CEO directly.
One thing that CUNA has going for it is its exclusivity. Though you can find a few non-CUNA members occasionally wandering the halls of their events, policy is you can't attend unless you belong to CUNA. NAFCU on the other hand allows non-members into events for a premium, but that strategy can also affect its dues-paying membership.
NAFCU is nimble and was quick to drop the business lending hot potato in Congress when its leaders determined it was going nowhere and jumped on the ever-present preserving the tax-exemption, always popular with credit unions.
No matter what your credit union's position on the various issues, this will be a year that more credit unions take a stand on where their loyalties lie. Some will pick CUNA and others will go with NAFCU, further diluting either trade association's ability to fund their efforts. It's time to find a mutually beneficial solution for the trades and the credit union community before the value of the trades is destroyed to the detriment of the credit union community. Take the best of both, scrap the rest and start anew.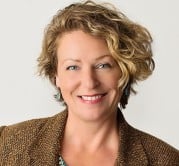 Sarah Snell Cooke is principal at Cooke Consulting Solutions, a business and communications strategy firm serving the community financial institutions market and their business partners. She has more than 20 ...
Web: https://www.cookeconsultingsolutions.com
Details