Find your niche in a "river" of payday lenders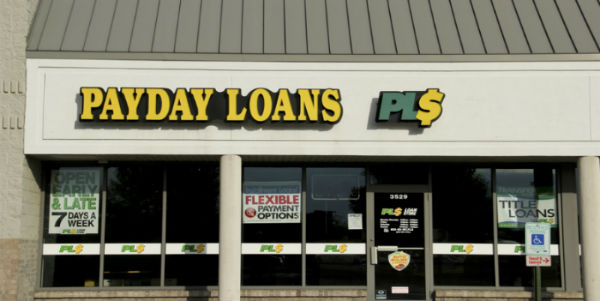 At a time when small credit unions are shrinking or even disappearing altogether, tiny RiverTrace Federal Credit Union in Richmond, Va., has found its niche market helping the underserved. Take that, payday lenders.
First, the trends that RiverTrace is bucking. The small are getting smaller. The number of credit unions with fewer than $100 million in assets dropped 20 percent from 2007 to 2012. Over that five-year period, small credit unions collectively lost $5 billion in assets and nearly six million members. Meantime, big credit unions got bigger with the top 100 credit unions accounting for 84 percent of industry growth. The top 50 credit unions in the country have assets ranging from $2.7 billion to $58 billion.
Enter tiny RiverTrace Federal Credit Union working with Raoust+Partners.
The credit union, with nowhere near even $100 million in assets, was founded in 1956 as RF&P Federal Credit Union to serve employees of what was then the Richmond, Fredericksburg and Potomac Railroad. When CEO Catherine McDermott came on board in 2009, the credit union offered savings, some loans and certificates of deposit. That was it.
"We did not even have a cash operation," McDermott says. "If somebody came in and wanted to withdraw money from their account, we cut them a check and said, 'Go to your bank and cash it.'"
McDermott spent two years learning the credit union and then began to lead a transformation to a full-service financial institution offering consumer loans, unsecured loans, credit cards, online bill paying and banking, mobile banking and more. Another key service has been second-chance banking to help those with less than stellar credit get back on their financial feet. The credit union also moved to a community charter—the new name RiverTrace pays homage to the nearby James River.
"Most other financial institutions have had 25 years to develop all of these programs," McDermott says. "We've crammed it into four or five years. It's been a roller coaster."
In mid-2013, the credit union began working with Raoust+Partners. Before hiring Raoust, the credit union considered several major ad agencies.
"With some of the larger agencies I got the feeling the plan was, 'You fit into this price category so we'll take a package of the shelf and here you go. We've used it 20 times and been more or less successful,'" she says. "We really liked that Raoust works exclusively with credit unions and had worked with credit unions our size. They had a better understanding of who we were and what we wanted to do."
The task: rebranding the credit union as it moved toward a community charter in January 2014 and then leveraging a small marketing budget to reach the more than 1.25 million people living in the greater Richmond area.
The challenge: it's nearly impossible for a small credit union with a marketing budget of $30,000 to $70,000 to compete against financial institutions with marketing budgets measured in millions. But small credit unions can thrive in this shrinking market by finding the thing they do best and then doing that thing consistently and well.
Raoust+Partners helped RiverTrace focus on the underserved in the community—the invisible people who don't always get great advice, service or even the time of day from other financial institutions. These are the people who may have taken financial hits during the recent recession. They may have lost their jobs and/or their homes but they're working to come back now.
"We are surrounded by the payday lenders," McDermott says. "Quite a number of our members were utilizing these payday lenders. In some cases, they're paying 300 percent annual interest. We made a strategic enterprise decision that this is a very bad thing for our members."
But some of these members and potential members had lost checking accounts at other institutions because of financial mishaps. RiverTrace instituted Second Chance Checking –- a checking account with training wheels to help these members establish themselves again. With Second Chance Checking, members can use the account for ATM withdrawals but not for point-of-sale purchases, which often lead to a cascade of overdrafts. In fact, there are no overdraft privileges –- if the account doesn't have the money, the check is returned. Members get six mishaps and the account is closed. If they make it a full 12 months with no financial fails, then the account is converted to a regular checking account.
Working with Raoust+Partners, RiverTrace tried a number of marketing strategies in 2014 to see which would yield the best results. One success: relatively inexpensive targeted postcards mailed to people living near the credit union branch outlining services and offering to give $5 (the membership fee) when they opened an account.
"We had phenomenal response," McDermott says. "People said 'I didn't know you were here, right around the corner. It worked out really well.
Another success: after advice from Raoust+Partners, RiverTrace set up a booth at the 2015 Richmond Boat Show—a first for the credit union that now has a river in its name.
"We got so much recognition and quite a bit of business," McDermott says. "It was a really good opportunity for us to get a our name out there. If Raoust hadn't brought it up, we never would have thought of it."
If a strategy didn't bring results, Raoust+Partners was willing to toss it. "If something they have come up with doesn't work, they're not going to say 'Let's keep it up and see what happens,'" she says. "They say 'Let's cut it off and start something else.' They know each marketplace and each credit union is different. Something that might not work for me might be going gangbusters for someone else."
Speaking of gangbusters, after moderate growth the first year working with Raoust+Partners, RiverTrace hit its stride in 2015. In December 2014, assets were $20 million with $10 million in loans. In a little less than six months, RiverTrace grew to $24 million in assets and $16 million in loans. Membership has more than doubled – from 1,200 to 2,600.
"We're averaging between 80 and 100 new members a month," she says. "For us, it's phenomenal growth."
Raoust+Partners is helping RiverTrace help its community.
"Sometimes I feel like I am their only client," McDermott says.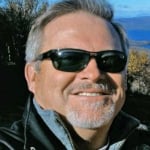 Olivier Raoust is the founder and creative force behind Raoust+Partners, a brand consultancy that has worked with almost 40 credit unions over the past 20 years. Passionate about credit ...
Web: www.meetyourstorytellers.com
Details