Tis the season: Serving the financially underserved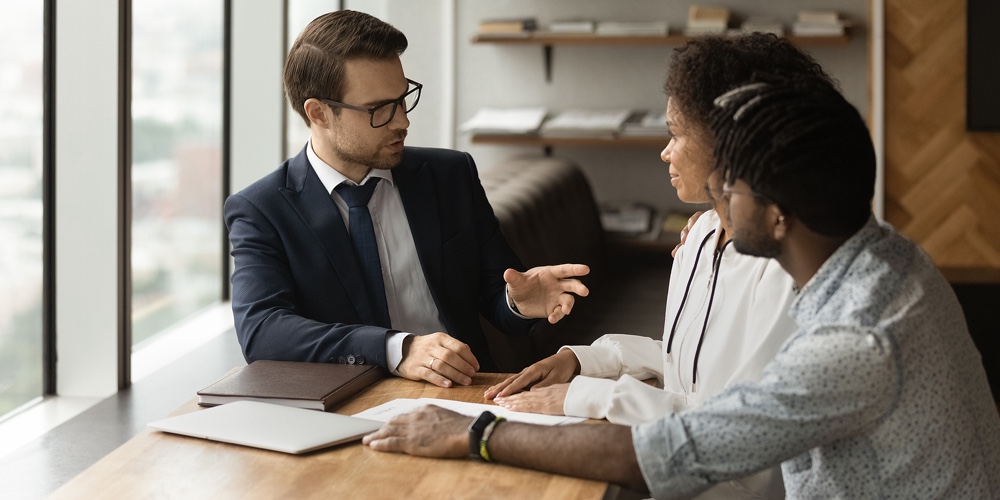 Seasonally, the hope of many during this time of year is to gather with loved ones and adorn our homes with the tinsel and lights that give us all the holiday feelings. Soon, some of us will begin vision boards and reclaiming those ever-elusive New Year's resolutions. From this, it is easy to say that the last month of the year is filled with expectations. As we plan for ourselves, similarly, organizations dedicate this time to forecasting; setting the stage on which to perform for the oncoming year. Innovation, ratios, and service are in some way atop most strategic plans; thus, leaving philanthropic endeavors as more of an addendum. To move the needle forward toward the intrinsic credit union mission of 'people helping people', organizations should consider serving in ways that not only grow your organization but build a strong and diversified membership base. Here are three considerations to support your mission and bridge the gap to connect the community with financial services.
Understand the Who: The Underserved, the Underbanked and the Unbanked
The three aforementioned groups sound similar in name and may have small overlap but can offer different perspectives. Let's look at what makes them different:
The underserved community includes those who do not have or struggle with access to traditional banking services. The keyword here is access. This can look like rural areas, technology deserts, and those without methods to verify their identity or residency due to lack of resources.
In comparison, the underbanked may have access, but detrimentally also have accounts with non-traditional financial services such as payday lenders, check cashing services, and the ever-rising newcomer, application-based fintech.
The unbanked simply means a person that does not have financial services, especially with a bank or credit union.
"Help the life of one person and you can help the community." – Steven Sawalich
A connector for all these groups is that they have a need that we can serve. To have a well-rounded membership, credit unions will need to attract those with barriers against finding community within our collective. It is also beneficial to remove stigmas that promote each category as being promulgated by persons of color and/or low-income families as each economic sector has a presence in every segment of membership databases.
Understand the Hurdles: Ease of Access, Information & Eligibility
The Eastern Economic Journal posits after much research that "…underserved households are less likely, rather than more likely, to use the services of credit unions". Well, that's sobering.
One of the most humbling positions an entity can take is a step back into a neutral position, remove personal biases and ask questions that sound like "if I were this person, would I organically find and inquire about this organization? Are we positioned such that a potential member can easily find and relate to our information? Are there assumptions such as language assimilation and availability that are inherently underwritten into advertisements?"
The goal here is to understand the hurdles of those you'd hope to serve and remove them or at least build a bridge. By doing this, your organization can take advantage of a tri-fold opportunity to compare and pair with community resources that are well-rooted in the community, reduce resource disparity, and grow a community footprint.
Understand the Competition: The Rise of Fintech & Fall of Fees
An article was written by the Federal Reserve Bank of Philadelphia, Which Lenders Are More Likely to Reach Out to Underserved Consumers: Banks versus FinTech's versus Other Nonbanks? which supports the fact that "along with the growth in fintech credit offers in recent years, the volume of fintech loan originations has also seen explosive growth…"
Tips to fight back:
Harness your charm – Relationships still matter. As newer generations shape the future of banking, the prior generation shapes the perception of it. It is likely that if an account has been established by a parent or the account owner has positive relationships with your organizations, this will influence those in their households.
Review schedules that might be perceived as predatory or punitive – H. Jackson Brown Jr. said it best, "Earn your success based on service to others, not at the expense of others". Earlier this year and just this month, Ally and Capital One revealed they are eliminating overdraft checking account fees. Strategically, this may not be a sustainable option for all, but are there other stratagems that could return better value to your members?
Tap in and measure social media presence and mobile app engagement – Shift followers into fans who promote your organization for you and make it easy to switch! Are there connection points within your media presence? Can a member connect to the website or a representative through a social media reel, story, or post? Most social media hubs now offer business pages with matrices and tools designed for just this. Think of social media as a bridge rather than a portrait and bring them over!
In conclusion, we all win when we win together. Create the capacity to serve within your organization and the returns will be immeasurable in spirit and a bonus to your balance sheet. Services that fill the gap, are inclusively engaging, and easily accessible to prospective members are the next steps in reaching those who don't have the knowledge of or immediate access to banking opportunities. Grasping the concepts of who people are and learning their hurdles can create creative action plans which will position your organization to reach those who are currently in need – Tis the season to serve!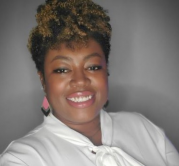 Anteja Black, MBA, serves as the Vice President of Internal Audit for EFCU Financial Federal Credit Union. With a fondness for empowering teams, maximizing communication and improving efficiencies she has ...
Web: https://www.efcufinancial.org
Details