FI's can increase their market share & be ADA compliant!?
How great would it be if credit unions could increase market share and do a good deed?
The WCAG, which stand for Web Content Accessibility Guidelines, was created by the W3C who develop web standards. The Department of Justice (DOJ) wants to make these guidelines as a standard of making web content more useable for people with disabilities. What does this mean to a credit union? Approximately, 15% of the world's population live with some form of a disability. Which means that the WCAG is laying out a road map of how to build and design your credit union site to reach and acquire new online and mobile customers.
The Americans with Disabilities Act (ADA) was enacted in 1990. It is a civil rights law which bans any discrimination against individuals, whether by race, color, national origin, sex, religion or age, allowing for equal opportunity across the board. In 2017, roughly 9/10 Americans adults use the internet which mean that the ADA's reach will need to cover all walks of life including the web.
How are they doing this? W3C have developed guidelines, that the DOJ potentially wants to enforce as an ADA standard for accessible online and mobile design—WCAG 2.0, which not only lowers the risk of potential lawsuits for failure to comply within ADA standards, but also accesses a market which many financial institutions haven't been able to attain. Although the WCAG 2.0 guidelines are not enforceable by the law, yet, it can still be implemented before the DOJ has the official ruling.
On a recent episode of my Bank On It Podcast Show, which airs every Tuesday morning, we spoke with Will Creedle, Director of Conformance for ZAG Interactive. Creedle gave great insight into how credit unions should think about the core of their site and ask questions such as; "What message am I trying to deliver?", "Why would they come to my site?", and "How could I improve the delivery of my message?" By using simple changes like Descriptive Alts, SR Only tags, and Natural/Liner Tabs, within the design with those factors in mind, they could make a world of a difference to someone who has a disability.
What Creedle said to the risk of credit unions, not paying attention to this?
"The risk is pretty great right now! Apart from the moral risk, the internet is now 20 something years old, 25, 26, and we're still leaving behind a lot of people that really need it the most, there's a very great legal risk out there right now. A lot of companies right now are finding that they're getting letters from law firms telling them that they're not conformant and that they need to be."
Before creating new content for your credit union site think about doing this in a conformant way. "How would you want to deliver your message?" Who do you want to target?", and How could you make your site more accessible?" Not only will this increase your potential market, lower the risk of a future lawsuit, but most importantly it's the right thing to do! For more about the WCAG and Will Creedle, you can listen to this episode of Bank On It with Will Creedle or subscribe to the podcast via iTunes, Stitcher or iheartradio.  Follow me on Twitter and never miss an update.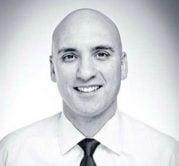 John Siracusa is the creator of #BankSocial, the first banking conference dedicated to content marketing and social media for credit unions. He is also the creator of the #CaseStudySummit, a ...
Web: banksocial2017.com
Details