5 Big Trends Driving Member Engagement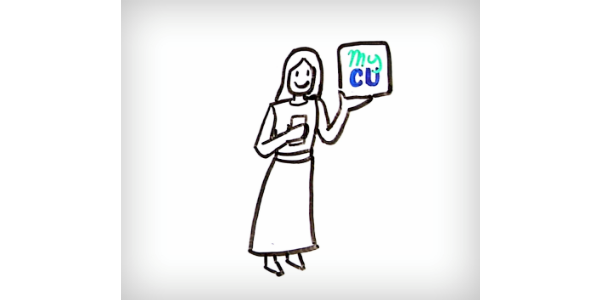 Consumers are driving the need for innovation in financial institutions. Smart mobile devices, higher consumer expectations, and the lack of loyalty to a brand are all major considerations. Financial institutions need to endear themselves to consumers and leverage these five key trends.
I – Mobile – Payments, Authentication, and Communication
Mobile is not just mobile banking or mobile devices – mobile includes all of the payment (and deposit) options, responsive design, and pocket based preferences.
There are a number of payment pilots going on in different parts of the world. The challenge lies in financial institutions not really having a defined standard, and consumers are far from confident about completely trusting the financial institution. Remote check deposit and mobile cash (like what Starbucks offers) are just the beginning.
Responsive design ensures that the same content can be correctly viewed across multiple devices. Financial institutions need to find a balance between information and offers.
The greatest value of the mobile device is the proximity to the consumer. Imagine your member's preferences being on the device and your app as the conduit to drive engagement.
II – Branch Transformation and Optimization
Wells Fargo has fired the first salvo by creating a very efficient bank branch. This branch is smaller than a traditional branch, is open longer hours, and is doing very well to serve the neighborhood.
What would you do if Wells Fargo opened one of these branches right across the street from your best performing location? How would you compete – would you be able to keep your members away from Wells Fargo?
Credit Unions have done well to build community – think about strategies to leverage your real estate by making it efficient, attractive, and sustainable.
III – Remote Tellers and Financial Services
A typical teller transaction lasts three minutes – you greet the member, ask them what they want, perform the transaction, try an up-sell, thank them, and say goodbye. The bulk of the interaction is performing the transaction.
Coastal Federal Credit Union has installed remote tellers that are extremely efficient. You walk up to a device and have a dialogue with a remote expert who is 100% focused on you because the machine is helping with the transaction.
You can empower this transaction by training your remote agents to engage your members in a true one to one dialogue. A natural extension of this environment is to provide virtual experts that interact with the member. Credit Union strategies on call centers should start moving from simply being efficient to providing absolute experts who know their stuff.
IV – Managing Big Data
There is a lot of consumer data and while many financial institutions have perfected the art of CRM data collection – the real opportunity lies in using this big data efficiently and at the right time.
Progressive financial institutions are beginning to create consumer journeys so they can leverage parts of this data (versus all the data) into their analysis.
Think about doing simpler things first. My Credit Union has incredible car buying programs twice a year – wouldn't it be nice if they built a complete marketing program around these events? They could start with pre-qualification, member surveys, and auto deductible reimbursement up-sells. They could even offer a credit card with a $50 credit for gas.
Do not get caught in the big data trap. The key to success is to create finite consumer journeys and measure your results in real time.
V – Smart Commerce
I love my Amazon account! I log in, my preferences are stored, I enjoy one click shopping, and all the messaging is completely personalized. By contrast, my financial institution still doesn't know that I speak English and that I always withdraw $60 at an ATM.
Credit Unions should aspire to become Member Mentors and leverage this trust into creating personalized financial journeys for members. Smart commerce is all about knowing your consumer and helping that consumer get to a goal state.
Start by keeping a track on member preferences, train your channels to communicate with Amazon like finesse, and most importantly respect your member's time. Think about knowledge based marketing, real time service, personalization, systematic up selling, and soliciting feedback. All these are key drivers of smart commerce!
Where do you start?
Your members have a stake in the Credit Union – they are not customers, they are part owners. Look for ways to leverage this relationship by opening up dialogue, knowing what members want, and helping members achieve their financial goals.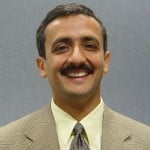 Sundeep has been assisting financial institutions with their omni-channel strategies - a more effective branch, a better online experience, & great consumer engagement. He is the author of an online ...
Web: www.digitalcredence.com
Details