Five Star Credit Union Analysis
Every credit union strives for greatness. But oftentimes we settle for mediocrity. How can credit unions go from good to great? They can strive to be a "five star" credit union.
But what does having a "five star" rating really mean and what does it look like? A true "five-star" credit union will achieve success in five key areas: member service, staff, operations, finance and marketing/branding. To truly accomplish that high rating, successful credit unions examine those areas from a strategic perspective with a five star credit union analysis.
"Completing the five star credit union analysis enabled us to quickly identify our areas of focus," said Cindy Beauregard, CEO of Heart of Louisiana FCU. "We had positive strategic discussions with executive staff and board about what we needed to do in each area to move our credit union forward. Our credit union is executing our strategic plan much more efficiently now because we used this tool."
When doing planning sessions for my clients, we conduct a five star credit union analysis. The key with each area is not to look at them tactically or with a "gut feel." Rather answer this question in each area: "What should our credit union's strategic priorities be with _________ ?" (insert key area).  The five star analysis involves each person in the planning session rating on a scale of one to five (one the lowest; five the highest) how they would rank the credit union in those five areas. The consensus becomes the score.
So let's do a deep dive in each of those areas. Below we employ the five areas and specific items and questions you should consider.
1. Member Service
Your credit union is only as strong as the sum of its relationships with its members. No matter how strong your credit union is financially, if you're not giving great member service you will eventually die.
"Service is not a dead model," says Tim Wackel, a sales training guru. "Not everybody is really competing on service."
But how is your credit union when it comes to competing on member service?
Examining member service means looking at:
Service levels—What kind of service are your members receiving? Is it average or over the top? Are you doing anything to wow your members?
Service channels—What is your service like at your branches and in your call center? Is there consistency?
Convenience issues—Honestly, how convenient is your credit union? Are you offering multiple channels and ways for your members to receive your products and services? How mobile is your credit union?
In other words, look at member service strategies from the members' perspective. Would you bank at your credit union if you didn't work there or weren't on the board? When thinking of member service strategically, you must ultimately ask what our credit union needs to do to score a five in this area.
2. Staff
Successful credit unions focus on employee retention and morale. You cannot have a strong credit union without a strong staff.  Many companies (like Southwest Airlines and Adobe) make employee retention a powerful tool in their strategic arsenal. They believe happy and satisfied employees deliver great service. If their customers receive great service then the customers come back for more business. Repeating customers means increased profits, which in part go back to those happy employees.
As Nicholas Ind, author of Living the Brand, says, "It is the collective power of individuals in an organization that provides and sustains a competitive advantage." In other words, staff is a huge positive in an organization's overall success.
So how is your staff doing?
Examining the staff strategically means looking at:
Staff development—How are you training your staff? How are you investing in their ongoing learning?
Sales and service culture—Do you have a true sales and service culture in place? What is your credit union's philosophy when it comes to sales?
Size—Do you have too many employees, not enough or just the right amount (sorry for the Goldilocks reference!)?
In other words, examine staffing issues at a high level.  Is it time to change the people or change the people (let that set in for awhile and you'll get what I mean)?
3. Operations
The underbelly of the credit union—operations—is often overlooked or under appreciated. But if areas like accounting, IT, and back office support are not functioning at a high level then all sorts of problems will occur.
"Continuous process improvement is one of the most important ways operations and technology can support the credit union and enhance its effectiveness," said Rudy Pereira, senior vice president of operations and technology at Alliant Credit Union, in a recent Credit Union Magazine article.
Examining operations means looking at:
Branching system and philosophy—What is your facilities plan? Do you know where you want to be in five years with your branches?
Efficiencies—How efficient is your credit union? What are your processes like when opening an account or getting a loan?
Technology—What is the back office technology like at your credit union? Does your core processor do everything you need?
Is operations a strength or weakness at your credit union? If your back office area is strong it can raise your entire credit union. If it is weak, it bring you all the way down. Are there strategic steps your credit union needs to take improve its operations?
4. Finances
"The budget, the budget, oh we hate the budget." So goes a popular tune in many credit union circles. In some credit unions the CFO is the most hated person in the organization. But the reality is he or she is probably the most important.
According to a study done by ACCA, a global association of professional accountants, 83% of senior financial executives surveyed said the finance chief's role is more important today than it was a year ago.
Examining credit union finances means looking at:
Financial strength—What does the overall health of the credit union look like?
Profitability—Is your credit union making money or losing money?
Net worth—Is it declining or increasing compared to previous years and why? How is your ROA?
Some may consider the finance area more of a measurement tool than a major strategic initiative. However, to achieve any type of five star rating, your credit union has to have strong finances. Are there strategic considerations to undertake (for example capital levels) when it comes to your credit union?
5. Marketing/Branding
Ultimately, branding is "who you are you." Who you are as leaders, who you are as employees and who you are as staff. According to Chief Executive Magazine, CEOs who recognize the importance of the brand run organizations that tend to be very successful.
"One of the things we recognized about 10 or 12 years ago was that probably of all the assets on our balance sheet, none was more important than the brand, even though it wasn't capitalized at all," said Fred Smith, CEO of FedEx.
So strong branding and marketing is good for business. How strong is your brand?
Examining marketing/branding means looking at:
Brand Image—Do you have a formal brand plan at your credit union? Does your board, management and staff clearly know what your credit union is about?
Target markets and market share—Who are you trying to reach? What is your penetration within your community or SEGs?
Product offerings—Are you offering a full product suite? When was the last time you introduced a new product?
Many brand experts say, "branding is everything." Branding is not a one-time project you complete and mark off your "to do" list. You should constantly be branding your credit union. So strategically, how is your branding and marketing performing?
Ranking each of those key areas on a scale of one to five gives your credit union incredible strategic insight. It can help guide your plans for the next several years. For example, if you are strong (above a four) in operations and finances, but are weak (below a three) in marketing/branding then you need to spend more time improving your credit union's image. Also, if you are just average (three) in member service then you probably need to have some strategic discussions on how to improve service so it's not just "average."
Regardless of which specific areas need work, every credit union should strive for a five star rating.
Mark Arnold, CCUE, is an acclaimed speaker, brand expert and strategic planner. He is also president of On the Mark Strategies, a consulting firm specializing in branding and strategic planning. Some of the services Mark provides include strategic planning, brand planning, leadership/management training, marketing planning and staff training. His web address is www.markarniold.com and his blog is blog.markarnold.com. You can also contact him at 214-538-4147 or mark@markarnold.com.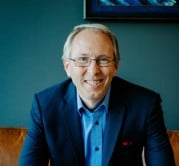 Mark Arnold is an acclaimed speaker, brand expert and strategic planner helping businesses such as credit unions and banks achieve their goals with strategic marketing insights and energized training. Mark ...
Web: www.markarnold.com
Details