Five things every credit union marketer should know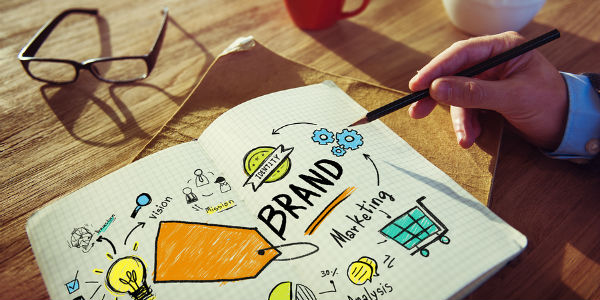 Throughout the course of speaking at conferences, attending league events, and working with credit union clients all across the country, I get to meet a lot of credit union CEOs and marketers. When I ask them what is keeping them up at night, their answers typically include one or more of the following:
Marketing isn't translating into revenue for the credit union
Our marketing materials aren't getting any response
I don't know where to start
Don't know how to track our marketing efforts
Competition in the market
While there is no quick fix or "silver bullet," these are all deeper issues that can be addressed and solved by taking a hard look at the marketing plan. Now that we are almost halfway through 2015, this is a great time to go back and evaluate your plan and identify the opportunities for improvement. If your plan doesn't include all of these elements, add them in and watch your numbers begin to improve.
Runoff
This is absolutely one of the most important numbers you should know as a marketer. You can't build a plan to bring in loans if you don't know how many you have to get to have positive growth. Here's how to do it (to calculate runoff for 2015 planning):
Total Loans as of 12/31/2013 + Total New Loans in 2014 = SUM
SUM – Total Loans as of 2014 = RUNOFF
Example: $50,000,000 + $10,000,000 = $60,000,000
$60,000,000 – $55,000,000 = $5,000,000
In this example, our loan runoff is $5,000,000, meaning we have to bring in $5 million in new loans before our loan portfolio is positive for the year.
Product Profitability
How much revenue are you getting from each loan type on your books? This will not only help you calculate ROI at the end of each campaign, but it will also help you know exactly how many loans you will need to reach your goals, making your job a whole lot easier. Let's take used auto loans for example:
Average loan balance: $17,935.96
Average rate: 3.40%
Average term: 60 months
Yield over first year: $595.93
Yield over life of loan: $1,584.10
If our goal is to get $2,000,000 in used auto loans this year and your runoff is $1 million, then you know you need to bring in $3 million of used auto loan balances to net $2 million in used auto loans.
Brand Promise
What are you promising members as a result of them doing business with your credit union? This is not a calculation, but it is vitally important to your marketing plan because it motivates your members and even your employees and gives them a compelling reason to bank with, or work with, your institution. A solid brand promise is what your credit union can stand on and build on as a differentiator among your competitors. Here's a great example to get you thinking about your brand promise:
FedEx: "Your package will get there overnight. Guaranteed." This gives FedEx a foundation for what to strive to deliver on every single day with every single customer. What can your credit union promise and deliver every single day?
Segmentation
In a perfect world, our members would take action every time we put a message in front of them through email or newsletters or direct mail, etc. Unfortunately, they see about 10,000 "marketing" messages per day, making the likelihood of them responding to their credit union unlikely. However, segmentation helps you figure out the right message for the right people around common lifestyles or needs.
Segmenting your membership base needs to be done regularly and can be done in a variety of ways:
Demographics (age, income, etc.)
Psychographics (attitudes, lifestyle choices, etc.)
Behaviors (what affects buying and consumer decisions)
Geographic area(s)
Once you have completed this step, choose different segments for each campaign depending on what product or service you are offering. This will ensure you get the right members with the right message, increasing the opportunity for action.
ROI
You know your revenue per loan and how much you spent on your auto loan campaign, but you need to know what your return on investment was and communicate it to your CEO and/or board.
Revenue generated – Cost of campaign / Cost of campaign = ROI
ROI x 100 = ROI %
In addition to educating you on exactly how effective your marketing efforts are, knowing this number helps you evaluate the success of each campaign and initiative in your plan. If your ROI % is less than 100%, this means you spent more on the campaign than the revenue it generated. However, having all of these steps in place will ensure that your marketing gets an even greater return.
Amanda is founder and president of TwoScore, a firm that channels her passion for the credit union mission and people to help credit unions under $100 million in assets reach ...
Web: www.twoscore.com
Details