Five things I know for sure about NPS and credit unions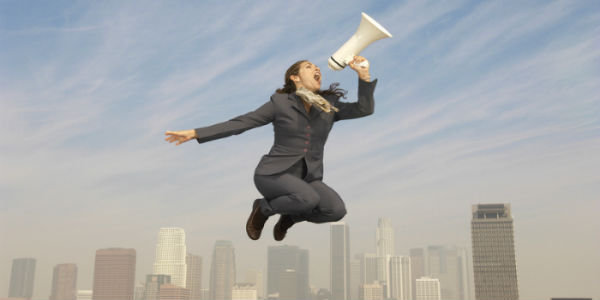 Introduced in 2003, Net Promoter Score, or NPS, allows organizations, including credit unions, to more easily and effectively measure member loyalty and tie it to growth.
CO-OP itself is clearly a "Promoter" of NPS (a customer ready to give their provider a 9 or 10 out of 10 in terms of loyalty). Here are five reasons why.
1. NPS adoption led to the Member Loyalty Group.
San Francisco Fire FCU was the first credit union in the nation to ask the ultimate question. "On a scale from 0 to 10, how likely is it that you would recommend your credit union to a friend, family member or colleague?" The year was 2006 and shortly after SF Fire started using NPS to measure member satisfaction, they helped to form Member Loyalty Group in combination with Educators CU in Wisconsin, BCU, BECU, America First, and First Technology CU. This CUSO was designed to help credit unions give their members a voice. Don't you love that?
So, nine years later, how's this all working for SF Fire? If you check SF Fire on Yelp, you'll see 193 reviews with 4.5 stars – that's fantastic, but when you start reading the comments, it's enough to make you shed tears of joy. One member wrote, "I love this credit union. And I cite finding this credit union through Yelp three years ago as my #1 reason why I love Yelp." O.K., where do I sign up?
2. I love that NPS measures the voice of the member in a relevant and meaningful way.
While working for various leagues, one of my duties was attending credit union annual meetings. There were generally two types. The first (and most fun) was the Annual Meeting/Social Event of the Community meeting. It was a party and I loved them. These events are a very nice "thank you," but offer little in the way of communication from the member.
The second type was the one at 3 p.m. on Thursday with a quorum made up of board members, staff and spouses. If a regular member wandered in, everyone broke into a cold sweat trying to find the Robert's Rules of Order cheat sheet. What if the member wanted to say anything or God forbid, make a motion? Even if CU officials were delighted the member(s) wanted to participate, the annual meeting was almost always a one-way conversation. NPS programs provide members with a voice and show that a credit union is committed to hearing those voices.
3. We have no idea what it's like to be a member of our own credit unions or CUSOs.
The rules, the hold times, the procedures – we know why they are all very necessary and important, but when viewed from the perspective of a member, it looks more like, "Please put the merchandise down and leave; we don't want your business."
NPS gives us a window into how the member sees us.
4. Your members are already talking about you, and it's time you joined the conversation.
If you don't believe me, all you have to do is search Twitter for "Hate Banks" and then "Hate CUs". The "Hate Banks" search will bring up folks who hate their bank and want to join a CU. If you run the search on the mornings after "America's Next Top Model" airs, you'll also see how many people really dislike Tyra Banks. But then search "Hate Credit Unions" and hold your breath. It might be helpful to remember the title of that customer service book, "A Complaint is a Gift," to get you through the experience. Even if they aren't talking about your own CU, you'll get good insight into what bothers members enough to go public. But NPS also helps amplify your promoters and reading some of their comments will make you feel a whole lot better.
5. NPS gets you off the dime.
Once you get into the conversation, and you're faced with a complaint, you must close the loop within 48 hours – you must follow-up with the dissatisfied party. I promise you'll be glad you did. This is the quickest way to make a detractor into a promoter.
Years ago while working at CUNA, a big part of my job was to go to the leagues making sure they knew we heard their complaints. I used to return to Madison wilted and weary. "Yeah, it was a rough meeting, but we're good…we're good." The truth was I loved this part of my job. Many of my best friends in this business are the ones to whom I've offered my sincerest apologies. I didn't want to give that up, so I got really good at wilted and weary and never had to worry that someone else might want to do it. I can tell you from personal experience, you'll be glad you closed the loop.
So, there you have five reasons to get off the dime right now, do something that will help put you in better touch with your members and register for the Loyalty Live Conference here.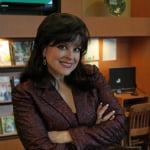 Sarah Canepa Bang is President/COO of CO-OP Shared Branching – FSCC, and Chief Strategy Officer, CO-OP Shared Branching. She can be reached at sarah.bang@co-opfs.org and 888-372-2669, ext. 1205.
Web: www.co-opfs.org
Details