Five ways to translate your brand into revenue growth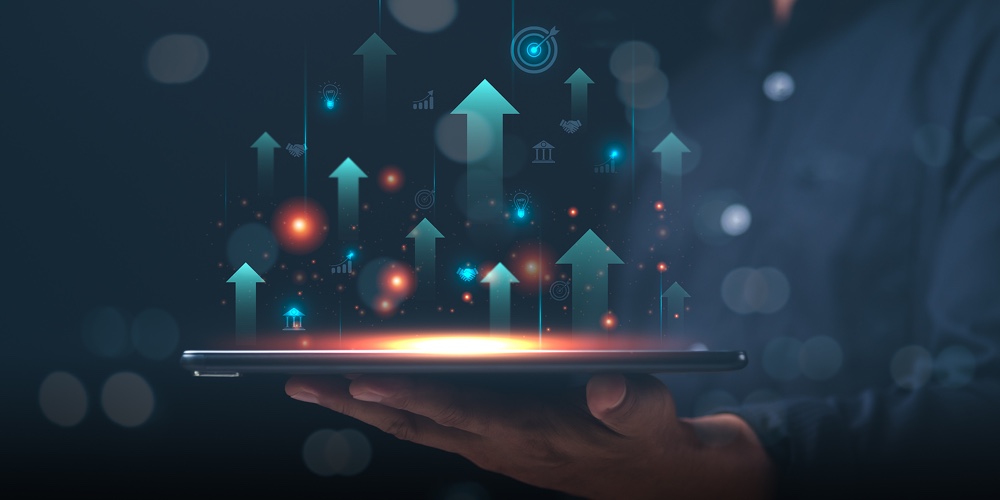 Generating and growing revenue is a top priority for every business, even credit unions. While marketing and product engagement are the go-to strategies for increasing revenue, your brand is another extremely important but often-overlooked tool for driving revenue growth.
Brand equity is all about perception. It is the perceived value attributed to your credit union; it is what attracts people to your services and keeps them coming back for more. Having excellent brand equity can significantly boost revenue – 46% of consumers in the US said they would pay more for brands they trust (Salsify, 2022).
Your brand is the heartbeat of your organization – it lives and breathes within your business, your employees, and your culture. Let's take a look at five ways to leverage your brand to grow revenue.
Experience
Brand experience is more than just a working website and good quality services – it's the team that is your brand ambassadors, the facilities and spaces in your branches that represent your brand identity, and the way your brand makes members and prospects feel. These experiences are what creates a lasting impression, establishes a connection, and builds loyalty.
A 2021 study by Qualtrics found that business leaders are turning to brand experience management to attract loyal consumers – over 70% believe this will help improve brand awareness and differentiation. This strategy involves reflecting on current member experiences and identifying areas for improvement, tracking engagement, and understanding employee brand advocacy.
Curating a brand experience that fosters trust and loyalty is dependent on knowing your member audience. Relevancy is key, as attempts to appeal to any and all prospects could result in watering down your brand. This personalized service can be easily implemented by creating personas and using member data to drive all of your brand experience decisions.
Visual identity
The visual identity of your credit union refers to how it looks – your logo, colors, website, and marketing graphics. While current members may accept poor branding as 'the norm,' prospects will not. A unique and cohesive visual identity distinguishes your brand from the competition, helping with brand recognition.
With the application of color psychology, practical and evocative typeface, and cohesive imagery, a brand's visual identity can be brought together to reflect the values and personality of your organization, while improving brand equity and awareness.
Knowing your audience and brand purpose is key to understanding the most effective visual style for your credit union. A strong visual identity must be relevant, distinctive, uncomplicated, and functional – use data to inform the creation and evolution of your visuals to ensure they continue to hit the mark with your target audience.
Differentiation
Brand differentiation is all about setting yourself apart from the competition – but there's more to it than just identifying what you do differently. Successful differentiation involves understanding your audience and their values and then marrying that with what makes you unique.
Start by taking a look at all of the things you say about your credit union across your website, social media, promotional materials, and so on. With each statement made about your credit union, ask yourself 'is this important to our members?' and 'is this different from our competitors?' – when your answers are 'yes' to both, you have found your credit union's X factor.
Consistency
It's universally accepted that consumers are more likely to engage with a brand that they know and trust. Building trust with your members relies heavily on consistent brand messaging and experiences – in fact, a survey by Lucidpress concluded that organizations could benefit from a 33% increase in revenue through brand consistency.
Market research by Provoke Insights in 2021 found that US businesses stated undervaluing the importance of their brand was one of the top reasons for missing the mark with brand consistency. The simple act of recognizing your brand's importance and instilling that into your organizational culture can make a significant difference.
Your team are your most valuable brand advocates, and it is they who will do the heavy lifting when it comes to maintaining brand consistency. Provide the necessary tools, such as brand guidelines, and educate your staff on the importance of your brand.
Storytelling
Brand storytelling draws on the human side of marketing – simplifying your messaging and making it more memorable. It turns your members into the heroes of the story, with your credit union as the guide that leads them to success.
These days we are inundated with advertising – TV commercials, blogs, billboards, sponsored featured listings in Google: we're told that the average US consumer processes over 100,000 digital words daily. Stories help break through all that marketing clutter, to build a real relatable connection with your audience. It's about your passion and sharing your credit union's 'why.'
Your story is organic, pull from your roots. Think about what you want to be remembered for, and what problem you are solving for your members. By being human, you're focusing on your ideal audience and crafting a story just for them.
Revenue growth success
There is no question that prioritizing your credit union's brand equity is an essential strategy for growing revenue. The most successful brands are those that truly connect and reflect their audience's values. Without accurate insight into your members, it would be virtually impossible to establish a brand that they can authentically connect with.
Credit unions have access to vast amounts of member data that can guide brand decisions. Relevance is the key to a brand's success – make your data actionable to pinpoint your perfect prospects and ideal members, then make your brand work for them.
Does the thought of analyzing all that data leave you feeling overwhelmed? Optimize your marketing efforts with your very own on-demand data analyst. IntelliFi™ powered by Faraday is a predictive analytics model designed to support your marketing needs to effectively implement AI and data-driven marketing to its maximum potential. Find out more here.
Hilary Reed, founder of EmpowerFi, is an innovative thought-leader who has been involved in various aspects of strategic sales and marketing for 15 years. Her career began in 2000 when ...
Web: www.empowerfi.org
Details