Four things to consider when investing in payment processing technology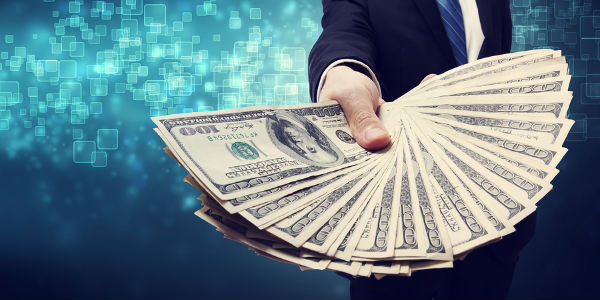 Investing in technology is vital to the growth and success of most businesses today. We live in a fast-paced, interconnected world where convenience and flexibility are expected and sometimes, demanded by consumers. Furthermore, employee time is a perishable resource that businesses can't afford to waste on slow or outdated technology.
When it comes to making loan payments, your borrowers have come to expect the same convenience and flexibility that they experience in other areas of their lives. After all, this is the age of instant gratification with things like the drive thru, online shopping, and FaceTime becoming second nature to the average consumer. It is no longer commonplace for borrowers to physically go in to their financial institution to make a payment on their loans when there are more convenient options, such as online banking and payment services, available to save them time and money.
If you are considering investing in some form of payment-processing technology to help your institution become more efficient and better serve your borrowers' needs, make sure you consider these four things before signing on the dotted line.
1.     Safety and Security
When accepting electronic payments, one of your top concerns should be the security of your borrowers' personal information and their funds. Unfortunately, we live in an age where cyber crime and data breaches are prevalent and can cost companies millions of dollars and their reputations. When you make the decision to invest in payment-processing technology, take into consideration whether or not the software can provide encryption and multi-factor authentication. These are some of the safeguards that can help ensure reliable and secure payment processing—protecting your borrowers and your institution.
2.     Compliance
Along with protecting your borrowers, protecting your institution is just as important. Before you invest in payment-processing technology, ensure that the software has the capability to help your institution meet required regulatory and compliance obligations. Some questions to consider:
Payment Card Industry (PCI) compliance is a set of security standards that ensures companies and merchants that process, store, or transmit credit card information maintain a secure environment. Your institution is required to remain PCI compliant as well, so having technology that helps to safeguard your borrowers also helps you mitigate risk and protect your reputation. And the payment services partner you work with should be able to provide you with PCI training if needed.
The National Automated Clearing House Association (NACHA) is the association responsible for the development, administration, and governance of the ACH network. You are also required to remain NACHA compliant or risk fines and penalties.  Your business partner is required to perform an annual ACH Audit and you should request a copy as proper due diligence.
3.     Flexible Payment Options
It's important to cater to all of the ways your borrowers like to pay. They want to be able to make payments with cash, check, or credit and debit cards. They also want to be able to make payments online, on their smart phones, and over the phone utilizing interactive voice response technology. When investing in payment processing technology, consider how robust the software is, and how the flexibility will translate into convenience and income for your institution.
4.     Core System Integration
Does the payment processing technology integrate with your existing core or collections platform? Having the ability to seamlessly create electronic payments creates a simplistic user experience and can save precious time. Back-end processes are equally important and your provider should offer settlement options that facilitate quick and efficient crediting to your borrower.
Investing in payment-processing technology is a big step toward providing your borrowers with increased convenience, decreasing delinquencies, and increasing fee income for your financial institution. Before choosing a provider, make sure you consider your options and how they correspond with your needs.
If you'd like to learn how SWBC's payment processing technology can increase your bottom line while giving your borrowers the convenient, secure payment options they expect, click here to download our product sheet.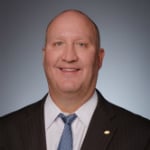 As COO of The Financial Institution Group's AutoPilot® Services, Brad Young manages and consults on all aspects of SWBC's suite of risk and account management services, including collections, ...
Web: www.swbc.com
Details