Fraud Victims Not Going Down Without a Fight
by: Nicole Reyes, Fraud Risk Analyst, TMG
When you hear "fraud victim," what comes to mind? Is it the 5 o'clock news coverage of the elderly woman who fell victim to a phishing scheme? Or the harried mom whose purse was stolen while she tended to her small, young children?
To be sure, these types of victims exist all over the world. But the fraud victim most overlooked is the financial institution backing these unfortunate souls. Most people don't understand (or don't care) that the credit unions and banks issuing their credit cards are the ones taking the biggest hit  when a fraudster attacks a checking account. But for credit union member-owners, these fraud losses hit home in a way they simply can't for a bank customer.
Fortunately for those member-owners, credit unions' fight-back strategies are improving. Just as today's fraudsters are hunkering down, amassing rouge hackers into armies and developing 007-esque skimming devices, credit unions are beefing up their own technologies to shut down the criminals before they even start.
Three weapons are powering their defense against card fraud in particular: adaptability, specificity, and of course, speed.
Adaptability
Yesterday's technology allowed credit unions to change fraud prevention strategies as fraud managers learned of new threats. The trouble was credit unions often learned of those threats the day after they began, simply because of the fraud-prevention programs' inherent limitations. Today's technologies alert credit unions to potential trouble spots immediately, as they are happening. Fraud managers can then set news strategies instantly, shutting down fraudsters before they get a chance to make any meaningful profit from their crimes.
Specificity
Setting tight parameters is a sure-fire way to catch criminals looking to kick-off a spending spree with stolen or counterfeit cards. But another tremendous benefit of highly specific rule-setting, like that available via First Data's newly released DefenseEdge fraud prevention product, is fewer false positives. No credit union wants to shut down a legitimate cardholder's account because it "looks like" fraud. Today's highly customizable technologies allow fraud managers to set rules down to the penny, lowering the unintended consequences of fraud prevention.
Speed
Any of the above would be nothing more than window dressing if it could not happen in real-time. Credit unions armed with the best in fraud prevention technologies are able to adapt to the specific threats facing them with lightning speed and laser accuracy. Coupled with advanced communication systems, like fraud text alerts, these technologies not only lower losses, they improve the quickness with which analysts can correct false positives.
Victimized by what is an organized and growing criminal element, credit unions across the country are not taking card fraud losses lying down. Rather, they are working in conjunction with their processing partners to shut down fraudsters with powerful technologies. So the next time the elderly woman or harried mom drops her guard, the credit union will be there, protecting her account (and the credit union's own risk position) from becoming yet another victim.
Nicole Reyes is a fraud risk analyst for The Members Group (TMG). She can be reached at nicoler@themembersgroup.com. www.themembersgroup.com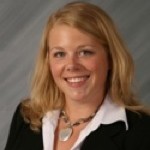 Nichole has two main duties - back up for creating, managing Falcon system strategies; research, detect, mitigate fraud trends. Second duty is managing and promoting the Fraud & Risk Analysis- ...
Web: www.themembersgroup.com
Details