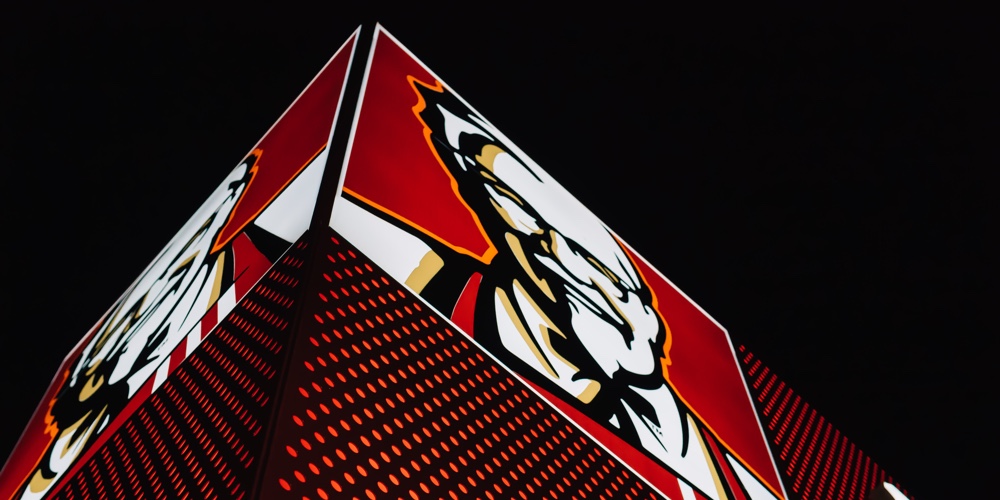 One never knows from where the next credit union leader will emerge. He could be a front-line leader in the contact center. She could be a cybersecurity specialist in IT. Or, the next leader could appear during your lunch break. It happened for two credit unions.
A manager for a credit union in California headed to lunch one afternoon, deciding upon KFC. It was one of those days at KFC. More than half of the scheduled staff were not present. The lunch hour was hectic. One KFC professional was wearing many hats that day: drive through, cashier, line cook, outdoor delivery, clean up, and the actual hat as part of the KFC uniform. The credit union manager noticed the positive outlook, service-based attitude, and old-fashioned hustle. She presented her business card, inviting the KFC professional to call her for an employment interview, if interested. He was just the kind of service-minded professional the credit union would love to have on board.
He set up the interview with the credit union, driving to the credit union following a shift at KFC, while still wearing the KFC uniform. "I was raised in a family that valued hard work. You show up. You give your best. You help where support is needed. You save your money. You repeat the next day," he shared. "I didn't know how to interview or dress for the occasion. I just knew how to work hard, and the credit union manager valued this work ethic."
The interview went well, he was hired, and the rate of pay was greater than KFC. While the work attire may have changed, the work ethic did not. Fast forward through several roles, and he is now the executive in charge of leading the credit union's retail sales and member experience.
Similarly, dinner a few years ago with a Pennsylvania credit union CEO provided an incredible and exceptional dining experience with a recent college graduate as our attendant for the evening. Pleasant interactions; menu and wine list consultations based on our preferences and her understanding; and, an impressive level of professionalism and leadership highlighted the evening. She genuinely exhibited her commitment to an experience that would yield results right away, a return visit at some point, and positive word of mouth marketing.
"I'm the CEO of a credit union in this county," said the CEO. "I am truly impressed by your dedication to service and the customer experience. I don't know if you are looking for additional or new employment, but I am certain you would be a great fit at our credit union."
"I don't know anything about business or banking," she replied. "I'm not sure how much value I might provide."
"We can teach you the ins and outs of banking in 90 days," replied the CEO. "What can't be taught right away are your excellent communication skills, rapport with customers, and ensuring we remember this experience as one of the best. Here is my card. My direct number is listed. If you find yourself interested, I will welcome you as a part of our team."
Two months later, she called. She was hired. And, today she is an assistant branch manager.
In an era where we discuss The Great Resignation, Quiet Quitting, Bare Minimum Monday, and The War for Talent, there are talented professionals serving customers in the world of retail. Much like we watch the retail industry for trends in consumer preferences and experiences, we can also look to the retail environment for service-focused professionals committed to outstanding experiences.
The next time you are out, bring your paper or digital business card. Watch for exceptional service and a customer-first level of dedication. You may just meet the next leader of member excellence in a real-world setting. If timely, appropriate, and opportune, share your information and see where it leads. Your credit union's next leader of service to members may be, literally, right around the corner.
Jeff Rendel, Certified Speaking Professional, and President of Rising Above Enterprises works with credit unions that want elite results in sales, service, and strategy. Each year, he addresses and facilitates ...
Web: www.risingaboveenterprises.com
Details