Fund your philanthropy and support the National Credit Union Foundation with a charitable donation account
Credit unions have more liquidity than usual right now and there aren't many good opportunities to invest those funds in the current rate environment. What if you could maximize your philanthropic giving while at the same time provide an additional source of income for the credit union? You can do both with a Charitable Donation Account (CDA)! Credit unions have now invested over $875 million in CDAs.
A CDA is a designated account that is a hybrid charitable giving and investment vehicle. The CDA allows the credit union to invest in assets beyond their traditionally allowable options. In return for the higher return potential, credit unions must donate a minimum of 51% of the investment profit to a registered 501(c)(3) organization.
Using CDAs, credit unions have the potential to fund charitable contributions through investment returns rather than operating income, while also diversifying investment risk. Think of it as another tool you can use in your asset/liability management strategy.
Consider this example. Say you invest $1 million for one year in a CDA that earns a 5% return (the sum of interest, dividends, and capital gains) and $1 million in a traditional credit union bond investment that earns 1%. 
At the end of a year with the CDA, you have $50,000 in income and improved ROA. You can contribute the entire $50,000 to a 501(c)(3) charity. You can choose to contribute a minimum of $25,500 to a charity from the CDA—and retain $24,500.
Either way, it exceeds the traditional investment earnings. At the end of the year, your income from the bond investment is only $10,000 with less ROA improvement and charitable support. 
Who you donate that $25,500 to also makes a difference. A CDA allows you to donate more to any 501(c)(3) charity, but a donation to the National Credit Union Foundation is particularly impactful and can support your local state credit union foundation at the same time. 
As the charitable arm of America's credit unions, the Foundation's mission is to be a catalyst to improve people's financial lives through credit unions. The Foundation's work impacts our movement by igniting credit union leaders' understanding and passion to place consumer financial well-being at the heart of their strategy; by educating and inspiring all levels of credit union leaders to leverage cooperative values; and by responding in times of need to get credit union employees back on their feet to serve members in times of disaster. 
The Foundation helps credit unions to meet their members where they are in life, providing them with the knowledge to make solid financial decisions along every step of life's journey. When you invest in the Foundation through a CDA, you invest in a better financial future for credit union members, their employees and the communities they serve.
Key requirements for CDAs include: the aggregate annual investment in a credit union's CDAs is limited to 5 percent of its net worth; assets in a CDA must be held in a separate custodial account or special-purpose trust; a CU must distribute a minimum of 51 percent of the CDA total returns to charities at least every five years; donations must be to tax-exempt 501(c)(3) charities; and accounting for CDAs must follow GAAP principles.
A CDA offers a win for your charitable giving and a win for the credit union.  Consider investing in one today.  

Have questions? Want more information on how to fund your philanthropy with a CDA?  Reach out to Danielle Brown Danielle Brown at the Foundation or Jason Ritzenthaler Jason Ritzenthaler at Members Trust Company.
Co-author: Jason Ritzenthaler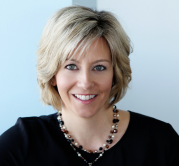 Danielle Brown is the Engagement Director for the National Credit Union Foundation, the charitable arm of the U.S. credit union movement. In this role, she develops and fosters relationships ...
Web: https://www.ncuf.coop
Details