Gen Y's Path To Adulthood Impacting Your Credit Union
When you think about it, growing up used to be a fairly simple thing, at least as far as general timetables go. Most of our grandparents and parents were born, grew up, met someone, got married, had kids and entered what was then commonly known as "adulthood."
Generation Y has thrown a real wrench into that equation by adding new twists and turns in the path to adulthood which can and do directly impact your credit union.
According to a recent article, this trend moves beyond what is known as the "boomerang effect" (young adults moving back in with their parents after a brief time of independence). The article also declares that "… marriage, child-rearing and home ownership are concepts that aren't seriously thought of much by Generation Y until their late 20s and early 30s."
These are years of life that, in the past, were devoted to getting married, having children and establishing a home. Younger people, today, however, are delaying these milestones in favor of staying at home or acquiring additional college education. While theories abound as to why this is happening, from a general cultural malaise to reaction to the Great Recession, the fact that young adults are increasingly delaying entry into traditional adulthood is one your credit union cannot ignore.
What can your credit union do to respond to this, and perhaps even gain benefit? Three key areas are critical
Debt consolidation. With the costs of college tuition rising every year, it stands to reason that grads of any age will leave the campus with serious debt on their shoulders. Does your credit union offer debt consolidation loans targeting this demographic to help young adults cope with this burden?
Staffing. Has your credit union provided any type of generational education to its staff? This training can help break down the stereotypes about generations that increasingly do not apply. This, in turn, can help bring your staff more in tune with what different generations need, want and expect from a financial institution. With this enhanced knowledge and understanding, your staff will be better able to cross-sell relevant and appealing products and services.
Student loans. Does your credit union offer student loans? Does it gear them not just towards those about to graduate high school but also to the late 20s and early 30s Gen Y crowd?
The article also points out that we live in an increasingly individualized culture and that young people are more self-focused now than ever. This isn't necessarily a bad thing, though, and can play to your credit union's advantage. For many young people, this self-focus is expressed via social media. This generation tends to broadcast many aspects of their lives via mediums like Facebook, Twitter and Pinterest. Having an active social media presence can work to your credit union's advantage as it reaches out to members and potential members in this demographic.
As the article points out, "We are investing less in housing, cars and property and more in ourselves." Your credit union needs to be by their side along this twisting path to adulthood so that when they are ready for financing, you are top of mind and have a shot at earning their business.
Mark Arnold, CCUE, is an acclaimed speaker, brand expert and strategic planner. He is also president of On the Mark Strategies, a consulting firm specializing in branding and strategic planning. Some of the services Mark provides include strategic planning, brand planning, leadership/management training, marketing planning and staff training. His web address is markarnold.com and his blog is blog.markarnold.com. You can also contact him at 214-538-4147 or mark@markarnold.com.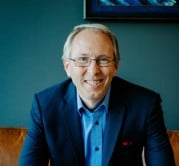 Mark Arnold is an acclaimed speaker, brand expert and strategic planner helping businesses such as credit unions and banks achieve their goals with strategic marketing insights and energized training. Mark ...
Web: www.markarnold.com
Details