Getting that big marketing spend to work, really work!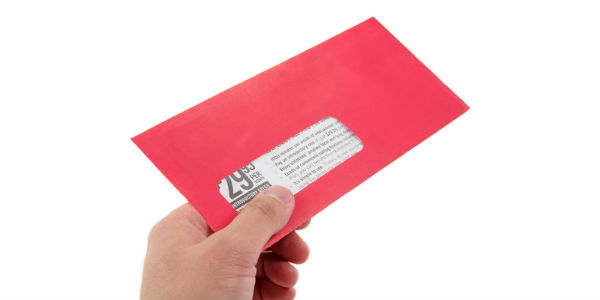 Credit unions spend major marketing dollars to entice prospects into opening one or more profitable accounts. Until recently, the majority of this effort has manifest in broadcast and print media.
This is changing for several reasons, not the least of which is the decline in traditional media reach. More importantly, however, is that savvy credit union marketers understand that the ability to reach true prospects is fairly limited within traditional marketing and advertising campaigns. Marketing professionals no longer view wasting their message (and dollars) on unlikely targets as an acceptable practice.
Instead, these marketing leaders are putting new technology and data analytics to work to successfully categorize members of their intended target audience into spot-on segments. Taking advantage of new technological and analytical tools allows marketers to improve the return on their marketing investment, upping campaign response rates and saving money while generating more revenue.
Retooling a $1.5 Million Marketing Spend
In the fall of 2013, a financial institution (FI) that had been spending $1.5 million a year on a series of direct mail campaigns engaged IQR Consulting to analyze the effectiveness of the annual effort. On average, 500,000 mail pieces were sent to prospects inside each campaign. Analysts learned, however, that the majority of prospects who ultimately converted to customers only opened conservative checking accounts, the volatility of which generally categorized these accounts as loss leaders. The conclusion of the analysis was that the incremental revenue generated by the million-dollar-plus campaign amounted to between one and two basis points. Not exactly an exciting result to take to senior management.
The marketing department rightly concluded these results simply did not justify the $180,000 their team was spending on each mailing. Of course, the answer was not to reallocate marketing dollars to another area of the FI; after all, marketing is the critical function of business development. Rather, the marketing team wanted to understand how it could make that $1.5 million really work for the institution.
The problem, IQR's analysts explained, wasn't necessarily with the message pushed out through the campaign – or even with the medium. It was with the recipients. The FI had not yet successfully identified those segments of its prospect population that would be most likely to respond to their messages.
Getting Prospects into the Right Pools
The first step, then, became to identify and properly categorize its prospects into three groups:
Those easily swayed to open an account by direct mail
Those likely never to be motivated to open an account from direct mail
Those likely to open an account even without the encouragement of direct mail marketing
Because the FI could clearly see that direct mail outreach to Groups 2 and 3 would be an ineffective use of its marketing budget, Group 1 became the primary target of the FI's future direct mail marketing campaigns.
So how did they figure out which prospects belonged in which categories?
The FI engaged IQR's analysts to conduct a test based on a random mailing. This accomplished two things:
First, the test established a benchmark for future analysis (and the relative success of a more targeted direct-mail marketing campaign).
Second, the test established base analytics to create relevant components for modeling prospect behavior. Demographics and other variables, like the value of prospects' assets and credit card use, were essential to the development of these analytics.
A Net-Lift Model + CHAID Decision Tree + 2×2 Matrix
The analytics were ultimately used to create what's called a "net-lift model." This type of model goes by a few other names depending on which industry you're operating in ("uplift modeling" or "incremental modeling," for instance). But ultimately what it refers to is a predictive technique that directly models the incremental impact of an action on an individual's behavior.
To properly build out a model for the FI, IQR analysts relied on a custom-built CHAID decision tree. While fairly new to the financial marketing world, CHAID decision trees were actually developed in South Africa in 1980. Over the past few decades, CHAID decision trees have helped consistently predict and classify target audiences with excellent results.
Instead of leaning on traditional measurement theory, which generally relies on response percentages as the key metric of success, the marketing team was focused on dollars brought in by the campaigns. After all, the FI's ultimate goal was revenue enhancement, and the marketing team wanted to prove the value of its campaigns to senior management (and themselves, too.).
With what's called a "2 X 2 matrix," IQR identified prospects with the highest likelihood of response and the strongest predicted net-lift. Importantly, the analysts validated their model results to confirm the value and accuracy of the methodology.
What's Next for the Marketing Team
Now armed with a fresh set of likely-to-respond and likely-to-be-profitable prospects, the FI is set to begin its reinvigorated direct mail campaigns this year. Financial and revenue projections indicate a potential 500-percent increase in net-lift. Nearly 2,400 new profitable and asset-enhancing checking accounts are expected to come from the next mailing to the target audience. Importantly, these accounts are predicted to add more than $500,000 to the FI's liquid assets, vital for its regulation-mandated cash reserve levels.
Ultimately, the FI will enjoy more effective direct mail marketing (and cost savings), while dramatically improving its ROI. Not only will this improve the FI's overall health, but come budget time, we imagine it will also improve the marketing team's negotiating power.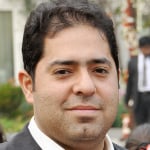 Karan Bhalla is the CEO of CU Rise Analytics and who has almost two decades of financial services and data analytics experience. CU Rise Analytics is a global CUSO helping ...
Web: https://www.cu-rise.com
Details