Getting your budget together – Credit Union technology budget planning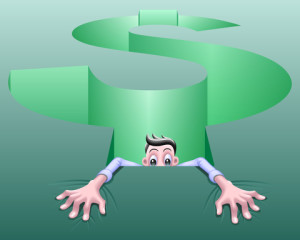 Each week our clients reach out to understand thetechnologies behind creating a robust and sustainable infrastructure that will help them stay operational 24/7/365.  You see, it's no longer about "recovery" as your members expect you to remain operational even in the most dire of circumstances.  And with so many choices for redundancy, power and communications today it can be difficult to know where to budget your DR/BCP spending! So how do you know where to spend?
Two main questions come up this time of year:
How do I get money in the budget for recovery efforts?
Where do I spend the budgeted money?
Getting a line item for disaster recovery placed into the budget may seem like a daunting task. One of the first things to do is review the credit union's FIA (Financial Impact Analysis).  Determining what your financial risks are and presenting them to Senior Management will definitely help your cause. Quantifying recovery impacts creates a solid vision your leadership team will grasp onto and begin to support assigning dollars to as well. It's a common saying – if you can't measure it, it doesn't exist. We've built this tool to help you get past this first hurdle.
Deciding what to spend the disaster recovery budget on is the fun part. Maybe plans have already been made on what the monies will be spent on. To make sure your dollars are aligned effectively you must know what is in your plan. Are dollars going to a process or system that is deemed "not critical"?  By using the credit union's BIA (Business Impact Analysis) an educated/informed strategic  decision can be made.  Looking at the critical processes and their supporting systems/applications a list can be created and used to develop strategic plans that create results.
continue reading »