Give me 60 days and I'll give you streamlined collections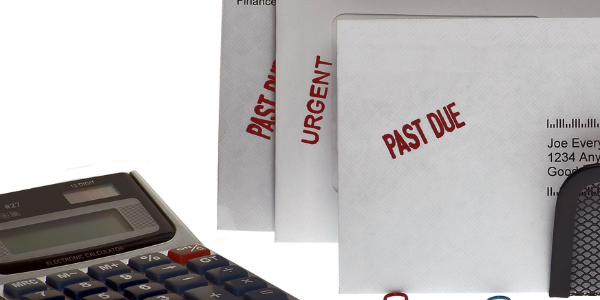 The collections process for collecting past-due loan accounts is extremely challenging for many financial institutions. It can be tedious because most institutions use a manual rather than an automated process, leading to low productivity. However, transitioning your in-house collections to a seamless and efficient process is not as difficult as you may think. In fact, you could easily transform your collections operations in 60 days or less. I bet you're wondering, "How on Earth is that possible?" Keep reading to find out how!
Step 1: Audit Your Current Process
The first step in streamlining your institution's in-house collections process is to get a "big-picture" understanding of how your collections agents are currently operating and how conducive the process is to success and productivity.
Conducting a thorough synopsis of your collections "state of the union" will help you to understand how things are being completed, find holes in the process, and figure out exactly where things can be improved.
Step 2: Shop Around
The next step in streamlining your institution's in-house collections process is to research and comparison shop different collection platforms. There are several collections software options in the marketplace that will automate some of the labor-intensive tasks that your collections agents must perform, but the key is to find a system that meets your institution's specific needs. Your financial institution may not have the same book of business as your competitor down the street, and the way you collect on delinquent accounts could be completely different. When you choose to streamline collections through technology, make sure that the system can be customized to fit your needs—not the other way around.
A good collection software platform can streamline your operations by:
Automating call scripts, letters, and reports
Integrating with other aspects of your portfolio operations such as insurance tracking and placement, payment processing, and asset recovery
Having a flexible workspace, allowing your staff to customize their work environment and modify screens to ensure they can easily view the information they need
Easily integrating with your core processor, with minimal IT support requirements
The fact is, it is virtually impossible to have an efficient collections process if you're still operating with manual systems, forcing your collectors and staff to toggle between different screens and applications.
Click here to learn the top 8 characteristics of successful collection agents.
Step 3: Integration
Once you choose a software system that you've deemed user-friendly and sufficient to meet the needs of your institution, you can start the integration process. A reputable collections software provider should be able to complete the entire integration process in 45-60 days. This process will typically include:
Integration with your core processing system
Secure transmission of your loan account information
Setup of borrower-facing online payment portal
Thorough user training
Delinquencies are an inevitable part of the lending business, but whether your collections process is streamlined or fragmented is ultimately your decision. It is important to evaluate your portfolio, conduct thorough due-diligence on any partner(s) you are considering working with, and find the option that is the right fit for your financial institution and your borrowers.
Take a few seconds and watch our video to learn how SWBC's AutoPilot can help your institution streamline collections and reporting, insurance tracking, payment processing, and asset recovery.
Cyndy Stewart has been with SWBC since 1999 and has more than 20 years of successful sales leadership experience in the financial services industry. As Director of Sales for The ...
Web: www.swbc.com
Details