Global insight on collaborative solutions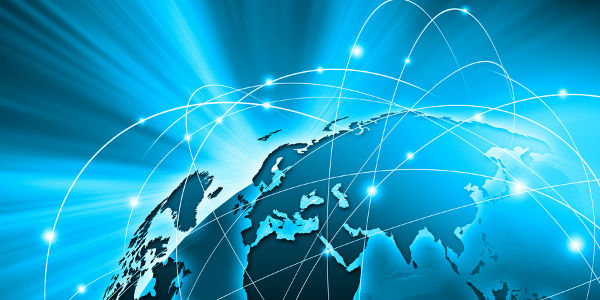 Last quarter we wrote about credit unions' increasing regulatory and information-communication technology costs that drive a pattern of consolidation in credit union systems worldwide. While merger may be the answer for many credit unions, it is not the only one. Several countries have embraced shared resources and platforms to reduce redundant costs across credit unions, achieve efficiency gains to sustain small credit unions, and ensure that small credit unions can offer the same quality and breadth of products as larger credit unions.
In Brazil, the SICREDI credit union system came together in the 1990's to form an interdependent system comprised of one network with a common brand and operating system. All credit unions operate with the same policies, product portfolio, risk policy, credit policy, human resource policies and image standards. Prices are set within bands established by the central office that monitors market prices. SICREDI's headquarters provides accounting back-office data services. The central office sets human resource policies, job descriptions and salary ranges. A credit union cannot offer its own products until headquarters approves them. The credit unions own and govern the headquarters and operational support systems.
The impetus of their commitment to a system of interdependent entities was to protect quality standards of products and services, expand the points of service and achieve greater efficiency and transparency. Maintaining consistency and standards requires aggressive professional development programs and training for staff, as well as training and certification requirements for board members. Each credit union pays monthly for support services, which would otherwise be much more expensive for a credit union to provide itself. Because all credit unions use the same administrative and data systems, there is greater transparency and internal controls to avoid fraud. If problems occur in poorly managed credit unions, other credit unions can demand that headquarters remove the management and board or the brand.
Does the centralized system dampen the entrepreneurial creativity of local credit unions? One manager told us it is a tradeoff. No longer required to spend time and resources on operations, he has more time to focus on entrepreneurial outreach to the community and respond to business opportunities. On the other hand, it can take more time to get new products or product adjustments approved.
In Poland, there is one SKOK system-wide brand for all credit unions. The national association provides the brand, system-wide marketing and investment services. It provides a framework for products while credit unions set their own pricing and details. The objective is to provide back-office support for cost-saving efficiencies while allowing management to focus on strategic issues and maximize entrepreneurial energy at the local level.
Beginning in 2010, a group of credit unions integrated further to share management services through a limited partnership. Credit unions of the Stefczyk group now outsource management services to their limited partnership joint stock company, TZ SKOK. The group members agree to do joint financial planning and use one back-office service bureau. The standardization of business processes reduces the costs of redundant business processes, staff and infrastructure across credit unions.
On behalf of the credit unions, the company implements human resources functions including recruitment, personnel audit, restructuring and training. It provides centralized loan analysis and administration with scoring of loan applications, loan collections and restructuring of loans. TZ SKOK also provides administrative support services such as central archiving of member documentation, facilities management, renovations, transportation of cash and leasing. The management company implements a common risk management system for Stefczyk group credit unions. Outsourcing services through these companies reduces costs for all credit unions and allows small credit unions to implement programs that they could not otherwise. These include uniform methods of credit analysis, consistent product standards, common branch office design and marketing.
The group campaign provides a level of aggressive outreach and a breadth of products that smaller credit unions otherwise could not afford. Collaboration does not necessarily mean the end of community level entrepreneurship. We find models where collaboration maintains the competitive challenge of the local geographic level, frees management from the mundane operational tasks for greater attention to strategic issues and promotes and challenges innovative product ideas from the local level to be shared across the national network.
In Great Britain, credit unions—now experiencing high membership growth—were challenged with meeting expanded product demands of a larger and broader socio-economic group membership. Many British credit unions are small and struggle to achieve greater efficiencies. When ABCUL looked for a shared business model to centralize data processing and expand product offering, they were wary of avoiding the old paradigm tradeoff of efficiency and innovation in centralized business platforms. They consulted the Maine Credit Union League for advice.
The Maine credit unions had committed to doing business together 40 years ago at Synergent of the Maine League. The core of the shared business is the core accounting data processing system. It runs the full range from printing to checking, ATM/debit and mobile banking. Credit unions, large and small, which had used in-house data processing systems, found the shared central system to be less expensive and less subject to shocks of human resource changes.
Critical to their shared approach is the flexibility to interface with different alternatives for services.  These include software from third-party vendors for account opening, loan processing, mortgage services, auto indirect lending, mobile banking, etc. These "third party add-ons" allow small credit unions to offer the same range of products as larger credit unions. Synergent offers credit unions two or three add-on product alternatives rather than trying to force them to all accept one. One of the reasons credit unions like the data service bureau is that it reduces the number of third-party service providers to deal with.
Much of the success of the Maine model has to do with Synergent's flexibility in managing the third-party add-on services to help the credit union compete. So many centralized systems struggle with the tradeoff between the efficiency of enforced systems versus the entrepreneurship and innovation of local community response decisions. The key is that credit unions can mix and match their products to tailor their product offering to the demands of the community they serve.
Dr. Brian Branch, president and CEO of World Council of Credit Unions (WOCCU), was appointed in 2011. Dr. Branch has worked at WOCCU since 1990 and has been engaged in ...
Web: www.woccu.org
Details