Great leaders dig into the heart of innovation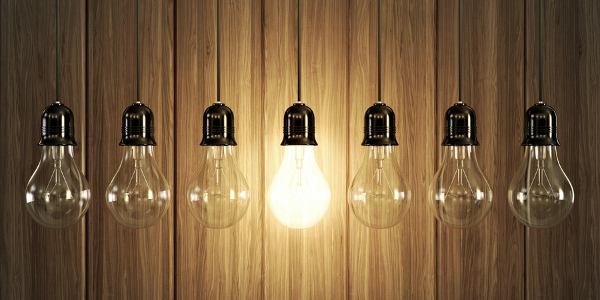 There's a famous leadership quote that perfectly encapsulates the challenges facing today's financial executives: Leadership is the capacity to translate vision into reality.
With so many changes to "business as usual," the threat of the status quo looms large for the established institutions, cooperatives and financial service companies that have enjoyed long-term customer relationships. Great leaders are what will ultimately push these organizations into the next realm of relevancy.
The bravery to take on calculated risks and the tenacity to see a great idea through to fruition are inside all true financial leaders. Yet, this very special ability can't survive without a culture of innovation to support it. Now, I'm not talking about a culture that gives lip service to the concept. I'm talking about a culture that unapologetically digs into the real heart of innovation. These are the organizations that build new things and challenge established principles. They encourage their teams to ask what might seem like ridiculous questions; but are really the questions that flip the switch on those light bulb moments.
I'm lucky to have worked for one of these brave and tenacious leaders, who not only sees the future, but drives head-on into it (with his seat belt fastened, of course). Mike Hollinger, CEO of the payments company for which I work, first became involved in our business when he joined a team of financial experts who saw an opportunity. The result of that group's effort was the innovative design of the Iowa Transfer System switch, which was a revolution, enabling critically important choices for the community financial institutions (FIs) in our home state.
Mike went on to lead two great community FI establishments, and eventually the SHAZAM Network. Throughout his career, that drive to see vision become a reality not only accelerated success at the companies he led, it also inspired people like me to ask weird questions and push for strange truths ― even when I was pretty sure I wouldn't like the answer.
That influence is exactly what allowed our team members to pay attention to that little voice inside telling us something just wasn't right when the industry began to talk about EMV. What would EMV mean for the community FI issuer, we wondered. Not content to simply cross our fingers and hope for the best, we went to work, aggressively studying the EMV standard, how it can (and should) be implemented and what effects it will have on the nation's FIs.
Because our leaders have always insisted on the development and maintenance of our own software, our teams understand the intricacies of electronic payments. This has allowed for deep dives into the inner workings of new proposed standards, like EMV, so we can recognize the potential impact. We then use our learnings as a basis for advocacy of the community FI.
Mike recently announced his retirement, slated for this time next year. His successor and SHAZAM's current president and COO, Paul Waltz, summed up the impact of Mike's leadership well.
"In this rapidly changing payments industry, it's incredibly important for community financial institutions to have a voice," Paul said. "The SHAZAM Network has a strong history of advocacy and creating choice, flexibility, and innovation for the success of our member owners, and it's my intention to leverage that history for an even brighter future for the nation's community banks and credit unions."
Paul has spent more than 30 years working with community FIs in Iowa, most recently with First American Bank in Fort Dodge, Iowa, as COO. During those years, he also held a variety of positions on the SHAZAM board of directors, including chairman. There isn't anyone who understands the importance of an innovation-centric culture better than Paul.
How tomorrow's consumers will bank depends largely on the tools available to them. A great number of innovators are out there right now dreaming up ― and more importantly, creating ― those tools. They're exciting, they're sexy, they're out of the box. Are they functional? Are they trustworthy? Are they easy to use?
While it's true one has to turn his back on the crowd to lead the orchestra, it's also important to turn around and see if the feet are tapping. Great leaders feel the need for innovation deep in their bones; yet they also feel the needs of their audience. This equilibrium will be incredibly important as our industry works to satisfy a growing hunger for mobile banking and new payments solutions. Managers, supervisors and executives, when you see a young professional who exhibits that rare balance between curiosity and wisdom, grab on and don't let go. That person might just be your FI's next great leader.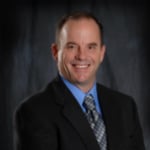 Terry Dooley is executive vice president and chief information officer for the SHAZAM Network. He has more than 20 years of financial and electronic funds transfer (EFT) industry experience and ...
Web: www.shazam.net
Details