I read some thoughts from Dan Rockwell on Twitter about networking.  His sage advice is that if you want to push yourself to improve, you'll likely need to meet new people to do so. 
It is the power of networking. For some, networking seems hollow. You're putting yourself out there for you, right? I don't see it that way.
You're meeting…people. Networking is nothing more than meeting people. And people are wonderful. Everyone has a wonderful story to tell.  Inside every stranger is an opportunity to find a trusted colleague, a best friend, or someone to have your back. 
Gather the good.  Above, I said people are wonderful. Well, all of them? Perhaps that's an exaggeration.  But I find that in meeting new people, you hold on to the good ones. The ones with good ideas. The ones that support you. The ones that serve as a role model. And that makes you better. It pushes you to keep up with your new pack.
"I" and "them" becomes "we." I find that meeting new people keeps me grounded. It keeps me centered. Case in point. I'm a Nationals fan. There was a pitcher for the Phillies that always gave us fits. Through the years, this pitcher consistently shut us down. I rather disliked him.  Until I met his parents, one of whom was a credit union director.  You couldn't have met nicer people, and we chatted about their son, baseball and other things. I'm now a fan of his. And luckily he was traded, so he doesn't pitch as often against the Nats.  The more people we meet, the smaller this world gets. The connections begin to multiply. 
So here's to networking. Meeting new people. Growing your pack. And growing your "we."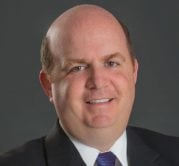 Anthony Demangone is executive vice president and chief operating officer at the National Association of Federal Credit Unions (NAFCU). Demangone oversees day-to-day operations and manages the association's education, membership, ...
Web: https://www.cuinsight.com/partner/nafcu
Details