Hack #4: Slow and steady wins the race
Play smarter, not harder: 5 small credit union biz hacks
Life hacks. They pop up on your social media feed all the time. Hammer time? Use a clothespin to hold the nail. Crazy cords? Organize them with a repurposed paper towel roll. They're smart strategies to manage daily activities in a more efficient way. For a small credit union, some of the best efficiency-driven life hacks – or biz hacks, if you will – are technology driven. They're simple tips to play smarter and gain an edge against your bigger competition. We have five favorites. Here's number four.
"Slow down. You'll get the job done faster," suggests Jeffrey Ventrella, programmer and co-creator of the virtual world, There. That's Ventrella's programming style – more disciplined, more structured, more exploratory.
For the small credit union, this means homing in on process and operational discipline. After all, taking on every role in the house does not equate to agility. Focusing on process and operational discipline provides role clarity and achieves added efficiency. This discipline, in turn, leads to agility, as teams better understand what they bring to the table.
As a small credit union, you likely already embrace the hack lifestyle, because you work with what you've got, improvising solutions to everyday challenges. As long as you play smart, you'll dominate the competition.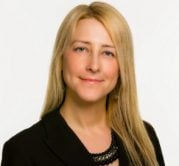 Michelle Shapiro has more than a 15 years of experience in the banking industry to her role as Financial Services Industry Expert at Hyland Software. Her mission is to share ...
Web: www.onbase.com
Details