Harmful consumer legislation – Coming soon to your state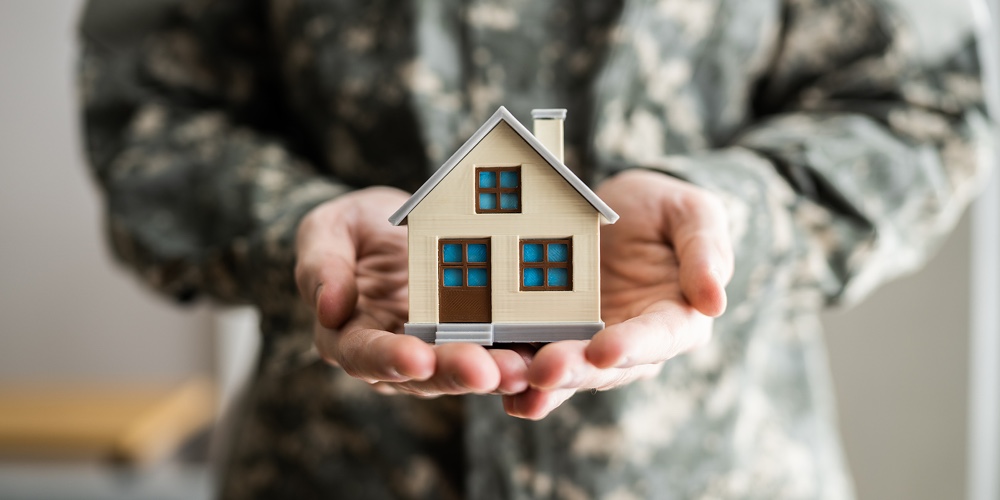 This is a call to action regarding a harmful consequence caused by the Military Lending Act, which impacts all credit unions. Recent actions at the federal and state level are driving this alarm, and we need your help.
For background, the Military Lending Act (MLA), 10 U.S.C. § 987, enacted in 2006 and implemented by the Department of Defense (DoD), was originally designed to protect active-duty members of the military, their spouses, and their dependents from certain lending practices. The Defense Credit Union Council has always supported the original intent of the regulation as it applied to abusive practices that harm military members. There was ample evidence of abuse in terms of payday loans, motor vehicle title loans, and even tax refund anticipation loans—all of which targeted unsuspecting military members.
Since then, MLA protections were extended to include additional credit products such as credit cards, deposit advance products, overdraft lines of credit, and certain installment loans. Credit agreements that violate the MLA are void from inception. This retroactive effect had an enormous impact on military lending practices, and many businesses had to write off millions of dollars in consumer loans.
Fortunately, the MLA exempted loans intended to finance the purchase of a vehicle or personal property, particularly when the credit is secured by the vehicle or personal property being purchased. This exemption is important because the MLA would otherwise prohibit the use of a vehicle title to secure a loan. Without a security interest, it is highly unlikely that anyone would ever sell a car to a military member who needed to finance the purchase. It just wouldn't make business sense.
Unfortunately, the Department of Defense has struggled to interpret the statute—especially when it involves auto loans to military members. DoD correctly included financing above and beyond the purchase price of the car, such as optional leather seats or vehicle service contracts, as well as covering the remaining finance costs of any trade-in vehicle.  Unfortunately, DoD did not include GAP (Guaranteed Asset Protection) and other credit-related products or services, stating that these products would render a loan subject to the MLA.
Industry data as recent as 2020 shows that 44% of trade-in vehicles have negative equity. When a car is totaled in a crash, lost in a storm, or stolen, the insurance payout does not cover the balance of the loan. GAP covers all or part of the difference between the loan balance and the book value of the vehicle at the time of the loss. In most cases, this is anywhere from $3,500 to $7,000, depending on the sale price of the vehicle.
DoD's decision proved harmful to military members as auto dealers refrained from offering a GAP product to covered borrowers. Sure, GAP could be purchased separately as an after-sale item. However, did the DoD really expect 18–20-year-old military members, along with seasoned veterans, to find alternative sources and purchase such a product–especially after spending 3-4 hours in the showroom? Thus, most military members now drive off the lot without any protection.
If nearly 40% of American households have difficulty finding $400 to cover an unforeseen expense, where and how are military members expected to find $3,500 to $7,000 when they need a replacement vehicle to drive to and from work? Either the military member will have to roll the additional debt into their next vehicle purchase (i.e., borrowing more money for less car) or borrow from the same unscrupulous lenders the MLA was intended to restrict. Neither option is good for the military member. If consumer protection was the intent, DoD clearly missed the target!
When DoD released its guidance on GAP and similar products, DCUC and other industry leaders immediately responded to the DoD with concerns about how this new interpretation negatively impacts military members. In addition, compliance with the MLA required credit unions to extend unsecured financing for separate loans related to the purchase of the vehicle. Again, since DoD is not a lending institution, they failed to grasp that separate GAP loans require the creation of separate MLA compliance mechanisms, which make little economic sense. Consequently, DoD withdrew its flawed interpretive rule in early 2020.
Unfortunately, bad ideas have a pernicious way of resurrecting themselves. DoD is hoping to reinstate this flawed rule in the 4th Circuit Court of Appeals and plans to issue a new rule. Hopefully, DoD will fully comply with the Administrative Procedures Act and allow the industry to comment—something it failed to do the last time. Worse and more alarming is the recently passed SB 1311 legislation in California that replicates the same harmful effect on roughly 2 million military members in the state.
As with most ideas and legislation that begin in California, we can expect to see similar efforts in other states soon. This will impact credit unions, both indirect and direct lenders, and, more importantly, every military member in these states. Yet, these efforts do not stop with the military. Similar legislation at the federal level, such as the Veterans and Consumers Fair Credit Act, would apply to all borrowers. This is not a good deal for consumers.
The Defense Credit Union Council strongly urges credit unions in other states to work with your state leagues and regional associations to highlight the dangers of this legislation with lawmakers in each of your states. We are working closely with other trade associations and credit union system partners on behalf of our nation's military members, as well as all other credit union members. This matters greatly for the financial well-being of your members, and we need your support. Please contact DCUC at www.dcuc.org for more information.
Anthony Hernandez is the President and Chief Executive Officer of the Defense Credit Union Council (DCUC).  He joined DCUC as its Chief Operating Officer in August 2016 and was selected ...
Web: www.dcuc.org
Details