Have a holly jolly gift guide: What your members & employees really want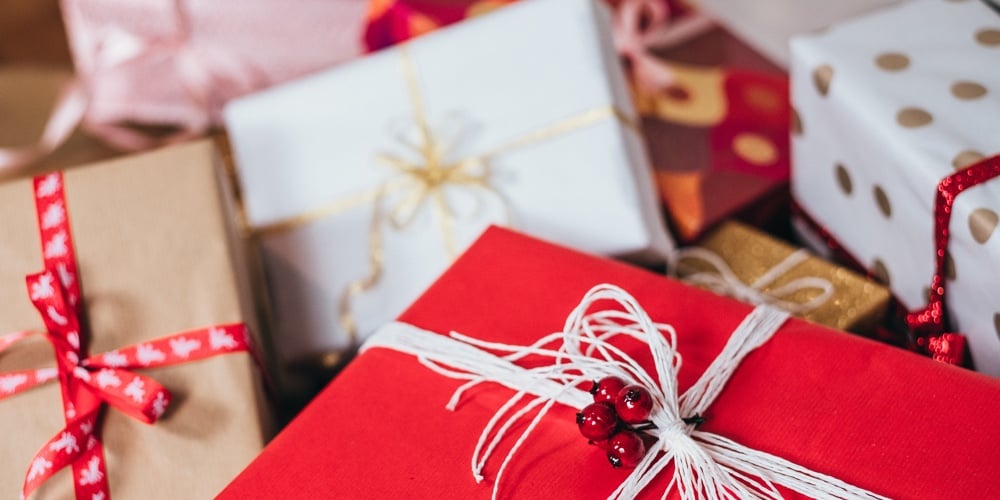 Tis the season of giving. And, while we love a good llama-themed sweatshirt as much as the next person (we're looking at you, Jim) – this year, why not give your members and employees what they really want.
At CRMNEXT, we're all about simplifying work, driving growth, and delivering on experience. We can't think of a single credit union (or member) who wouldn't appreciate receiving some ribbon-wrapped help in those categories. So, with that in mind, we've selected some gift ideas that pair nicely with our brand pillars – with love from us to you.
On the first day of Christmas, my CU gave to me… the gift of simplicity
Times – they be stressful! So, give your staff and members the gift of simplified work. The right technology can put all relevant info in one place and streamline processes, giving your team time back for what matters most: real, honest, human interaction with your members.
Your CRM should offer complete integration of core and all other systems to cut out screen-hopping, automate tasks, auto-populate forms, organize and clean data, and visually design workflows with drag and drop ease.
And, since we're talking tech that simplifies by gathering "ingredients" in one place (a must this year), why not make mornings easier for your employees and members with this all-in-one breakfast sandwich maker?
Much like the all-in-one sandwich maker streamlines your morning routine, this next gift brings more simplicity to the kitchen. And nothing says "living simple" like growing your own herbs – in the simplest way possible.
The beauty of having those herbs available right where you need them when you need them can't be overstated. Roasting a chicken? You've got fresh rosemary at your fingertips. Making a pasta sauce? Boom, there's sage to add that little somethin'. Having that handy herb garden right on your kitchen counter simplifies the process, very much like having all of your data united in one CRM platform makes your life easier – with a 360° member view that puts transparency, clarity, and organization at the forefront.
As long as you love them so… let 'em grow, let 'em grow, let 'em grow
The right tech (and the right podcast for that matter – we're partial to Banking on Experience ?) can help your credit union and its members set and reach goals more quickly, driving greater growth – both professionally and personally.
So where does real growth start? With data that's truly actionable. A CRM that unites member data all in one place gives your organization a holistic view of its data, making it more actionable from day one. And speaking of taking action, personal growth is all about making wise choices daily.
Help your team get back to the basics of self-reflection and meditation with some good, old-fashioned deep breathing. (As a yogi friend of ours used to say, "You leave your $#*% on the mat.")
Growth isn't just about having the right technology. We're big fans of continuing education, and these courses can help take employee and member personal development + learning to the next level in 2022.
It's beginning to look a lot like… better member and employee experience
You know better than anyone that credit unions are ALL about offering great experiences for members and team members alike. And a lot of that comes down to how you manage your member data.
Your member data wants to escape from the confounds of countless applications and complicated workflows…The right CRM can help. One with a 360° member view puts all data in one place, simplifying and clarifying members' profiles, empowering your team, and making personalized experiences for members the norm.
And while we're talking about experiences, may we suggest you "escape" to the following team-building activity – designed to bring your people together and tap into their collective quick thinking.
Talk about people helping people! After breaking out, celebrate (or perhaps commiserate) your escape room experience over a glass of wine, with a subscription that's sure to make for good times, memorable conversations, and friendships formed. And after all, isn't building relationships what credit unions are all about?
You have a lot of choices out there, and it's oh so essential to remember that not all CRMs are created equal. The right software—one created with your specific challenges and goals in mind—can help you deliver experience on a whole 'nother level in 2022. Happy New Year, indeed!
Still thinking about that llama-themed sweatshirt? Ok, ok, we've got you covered. Well, sort of… Click here for our list of slightly sillier, saucier gift suggestions – sure to live on in office party legends for years to come. And from all of us here at CRMNEXT, Happiest of Holidays to you and yours!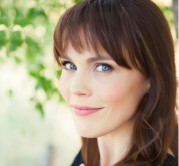 Writer, Editor, Instructor, Performer, Mom- In all of Summer's roles, her goal is to connect with and understand people. Her long career in the performing arts (21 years professional ...
Web: https:/www.crmnext.com
Details