Help Wanted: A Digital Strategist is not your typical credit union hire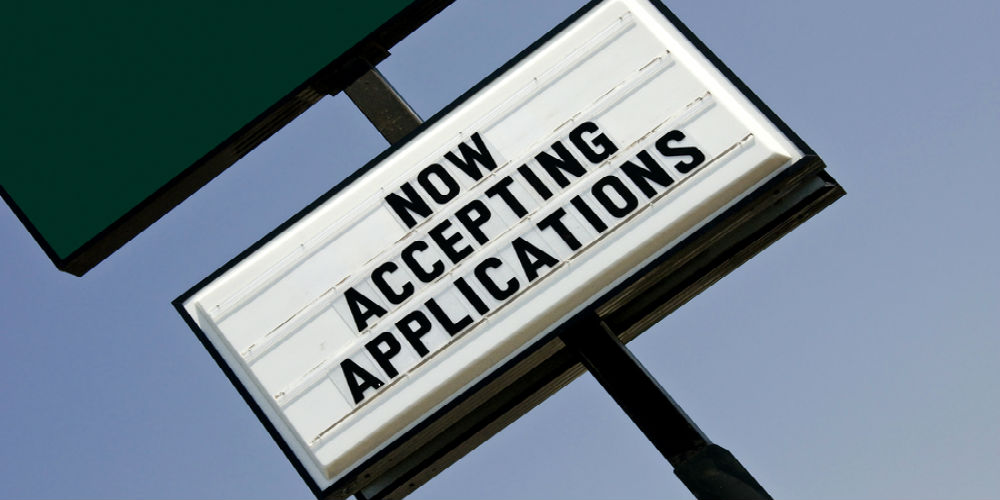 Online resources continue to play a crucial role in consumer shopping preferences. As a result, more and more individuals are accessing financial services through digital channels. According to the Filene Research Institute, 50 percent of consumers report searching exclusively online for financial services products. What's more, they are typically drawn to a specific product before settling on the right bank or credit union. And, according to a recent study from Accenture, 72 percent of consumers aged 18 to 34 would bank with Google and T-Mobile if they offered financial services.
Motivated by these changing trends, more and more credit union clients that I speak with understand the need to shift a greater portion of their marketing efforts away from traditional channels in order to engage their members and attract new business. And while they are implementing the tools required to create a presence in today's digital marketplace, many credit union leaders are having difficulty finding the unique combination of expertise required to manage their digital strategy.
Implementing a winning digital strategy combines IT, marketing, e-commerce and member service initiatives with your website and social media, as well as your online service offerings. This can be a major shift for small and medium-sized credit unions. So, once you have identified how your credit union can benefit from combining these digital strategies under one umbrella, what then?
Finding candidates with this unique skill set and leadership qualities is likely your next hurdle. You need someone who can manage the process and orchestrate the blending of your credit union's digital resources in order to increase your touchpoints with members, grow your member base and increase the number of products used per household.
Not your typical credit union hire
A digital strategist will play an important leadership role in finding the most effective channels for getting your products to the marketplace. However, unlike a typical search, these are highly competitive positions that are in demand across all industries. Currently, there are not enough candidates available to meet the growing need.
And while we have found that many clients often begin by looking for talent from within the credit union or financial services sector, we encourage expanding your search to other specialties to find the expertise you need.
Working with clients on these types of searches, we have found that traditional channels just aren't as effective in attracting this caliber of specialized talent. What you need is a wide network of candidates to consider in order to find the ideal match for your situation – through digital channels, industry networks, established relationships and social media. Only access to the best resources will make that happen.
Plus, in addition to candidates who are actively seeking new opportunities, it is valuable to have connections that allow you to reach out to individuals who might not be considering a job change, but might be interested in an opportunity to take the lead in getting a start-up digital strategy off the ground.
Protecting your assets from competitors
Another important aspect of ensuring that these highly sought-after professionals will stay in place for the long term is establishing an effective onboarding process to help them transition to your work environment once they have been hired. Since many qualified candidates may fall into the Millennial age group, we counsel clients to consider the possibility of looking at some modifications to the traditional work schedule and communications practices in order to retain this new generation of employee.
Since competition for these highly-skilled, highly-versatile candidates is tough, consider potential career advancement opportunities during the initial digital strategy planning process. Remember, if you can't offer a real opportunity for career growth, someone else will. And while compensation for these positions can be very high – which is another reason they are hard for smaller organizations to fill – it is an investment that will pay off by keeping your credit union competitive in your market.
Technology is changing the world
If you're not thinking about how to build an effective digital strategy for your credit union today, you should be. As technology continues to play a major role in how consumers access financial services, the cost of doing nothing is far greater. And the longer you wait, the more difficult it will be to find the talent you need to manage the process effectively.
By establishing a relationship with a professional recruiting firm while you are planning your digital strategy, you can develop a partnership with experts who will get to know your organization, its strengths and specific needs to help ensure you get the exact talent and qualities you need. Then, when you are ready to fill this important position, you can expect a smooth, successful hiring process.
Shanley Search is a nationwide financial services consulting and strategic advisory firm that specializes in Executive Search, Recruitment and Leadership Development for Credit Unions, Banking and Fintech. We put our ...
Web: https://shanleysearch.com
Details