Help your borrowers protect their financial investment with GAP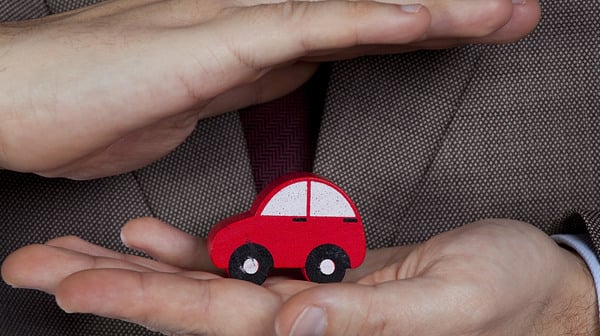 Guaranteed asset protection bridges what is owed on a loan with what an insurer will pay if the borrower's vehicle is stolen or totaled

A home is the largest investment most people will make during their lifetime, but for many, an automobile is a close second. Home prices have recently trended downward; the prices of new and used cars, however, have not. As loan amounts increase with the price tag of today's high-tech vehicles, so does the borrower's risk of facing a gap between what they owe the lender and the amount the auto insurance will cover if the vehicle is stolen or totaled in a collision.
Most primary auto insurers will only pay the actual cash value (ACV) on a stolen or totaled car. Without guaranteed asset protection (GAP), your borrowers could face a substantial disparity between what they owe on a car loan and what their insurance will pay if their car is stolen or totaled in an accident. Credit unions can make GAP available on loan to values (LTVs) ranging from 90% up to 150% of the manufacturer's suggested retail price (MSRP).
It's All In The Numbers
The Insurance Information Institute reports that every year there are more than 700,000 cars stolen in the United States, and the U.S. Department of Transportation reports that several million vehicles are involved in serious accidents — accidents that result in the car being totaled.
Consider these additional sobering facts:
According to the FBI, as published by the Insurance Information Institute, a motor vehicle was stolen in the United States every 44 seconds in 2011.
In the United States, as cited by Insure.com, 5.4 million auto accidents occurred in 2010; 15-20% of those vehicles were totaled.
eHow.com reports that new cars lose up to 20% of their value in their first year. By year five, they can depreciate as much as 65%.
An internal Transamerica study shows consumers who take out car loans of $21,000 or more, make no down payment or are younger than 30 and are more likely to be interested in GAP; 21.1% of survey respondents currently have GAP and 6.7% had GAP in the past.
Clearly, there is a strong need for car buyers to secure better protection for their automobile purchases such as Transamerica's* AutoShield Guaranteed Asset Protection. Credit unions and other financial lenders can offer this valuable product at the point of sale or via a post sale direct mail solicitation. AutoShield GAP is backed by Transamerica's century of service in offering insurance and investment products.
GAP Helps Differentiate Lending Options In The Marketplace
This product can be an excellent door opener for new accounts. It can also offer incremental sales opportunities as well as the chance to strengthen the relationship between borrowers and financial institutions by increasing borrower touch points. Research indicates Transamerica's turnkey direct mail programs are the preferred sales channel, as credit unions can extend the offer of GAP in a non-invasive setting in case the borrower had not been provided the chance to take advantage of it earlier in the lending process. Enrollment via a customized website, outbound telephone calls, and at the point of sale — either at the time the loan is secured or after — are also available to complement direct mail enrollment channels. These additional options provide consumers with sales channels best suited to personal preferences.
Perhaps most important of all, GAP provides the borrower with peace of mind by eliminating the risk of out-of-pocket expenses.
Tom Kazar is the Vice President of Sales and leader of the Sales Team for Transamerica – Financial Solutions Group. Tom's focus is on adding new insurance industry products, expanding marketing distribution channels and helping agents grow their business. With more than 20 years of experience in the financial institution and credit union industries, Tom has a talent for honing in on the most strategic, cutting-edge marketing opportunities that move our business and partnerships towards exponential growth. He can be reached at (630) 215-6042 or tom.kazar@transamerica.com.
Transamerica Life Insurance Company (Home Office – Cedar Rapids, IA) and affiliated Transamerica companies provide insurance products and services. Through the Life & Protection division, the Transamerica companies offer a wide array of life and health protection solutions with a common purpose: to protect families and their dreams.
As part of the Life & Protection division, Transamerica Financial Solutions Group caters to the needs of credit unions, community banks, and larger financial institutions. We offer specific programs for credit insurance and debt cancellation products including marketing strategy, training, marketing support, technology software, and related services.
* The protection is provided by Transamerica affiliate, Stonebridge Insurance Casualty Company (home office Columbus, OH).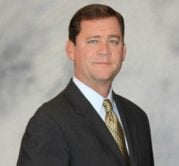 Tom Kazar is the Vice President of Sales and leader of the Sales Team for Transamerica – Financial Solutions Group. Tom's focus is on adding new insurance industry products, expanding ...
Web: www.transamericafinancialsolutions.com
Details