Helping members navigate in hard economic times
Everywhere we look, there seems to be more bad news about inflation, rising prices, and supply chain problems. The news can be pretty depressing. Not to mention challenging for all of us who are living on a budget.
As credit unions, how we help our members is vitally important. Being proactive to offer tips, training and solutions can make a big difference to them. Here are a few ideas and things to highlight in your member communications.
Reiterate the importance of financial education, especially if you have courses coming up. The best way to combat rising inflation is to return to the basics: Know what you are spending your money on, have a long-term investment plan and consider ways to increase your income. If your credit union is offering online or in-person financial education classes, be sure and promote it as much as possible to encourage participation by your members.
Help your members find ways to reduce expenses with these tips. You can include them on your website, in your app, and in your social media posts:
Reduce Monthly Expenses
Look at your bills, eliminate things you don't need and try to reduce or negotiate the rest. Oftentimes, monthly/reoccurring bills become so automatic that we don't realize we may no longer need that service/item, or we overlook a less expensive alternative. Making sure you aren't paying for duplicative services, like entertainment streaming services, for example, can be an easy way to save each month. Other areas where you can shop around for saving can include:

Phone
Internet
Car insurance
Home insurance
Consider things like neighborhood groups or Facebook Marketplace, Offer Up, or other local shopping apps for items like used furniture, home goods or clothing at big discounts.
Incorporate Efficiencies
Meal planning helps efficiency at the grocery store. Look at your calendar and plan for nights you're home and the days your family will need lunches, etc. Incorporate recipes that use the same ingredients to help eliminate waste on things like produce.
Take advantage of shopping online and using pickup service. This will help reduce non-essential purchases. Make sure you are using coupons, cashback credit cards and cashback portals to save. All these are simple ways to reduce spending.
Combine your trips to save gas. Order your groceries online and arrange for pickup when you'll already be in the car, such as on the way home from work, or when you're picking your kids up from school. Reducing your number of trips will help save on gas and time.
Earn Extra Cash
There are lots of creative ways to earn extra money. You can sell things you're not using on eBay, Facebook Marketplace, or Craigslist.
There are also lots of side jobs with flexible schedules or that can be done from home. Pet sitting, online tutoring, or driving for meal delivery services or a rideshare service could be done outside of your 9-to-5 job. You may be able to find freelance work at places such as Upwork or Flexjobs.
If you have a licensed skill like hairstyling or nail technician, or similar, that you're currently not using for your normal job, consider it as a side job. Many people who have their licenses in these areas have started small businesses in their homes, or in their local neighborhoods and offer people convenience for services they need.
Your members will appreciate any and all ways you can proactively help them save money in these trying times. That will only help to serve them even better.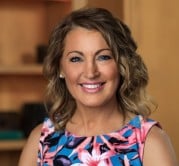 As Director of Public Affairs, Patti oversees all aspects of public relations and communications for the Association and member credit unions. She is responsible for developing and maintaining relationships with ...
Web: https://mwcua.com
Details