Hockey rinks, piggy banks, and iPads: A 3 year experiment with my kids and money
Over the past three years, I've been doing a little experiment with my children on their knowledge of credit unions, money, and saving.
Each year, I've asked them four questions (noted below) and recorded their responses.
What is a credit union?
Where does money come from?
What do you do with money?
What are you saving for?
Some quick observations from each video:
2013:

While Braylen's initial answer of "a hockey rink" to the question "What is a Credit Union?" may seem funny, he's not too far off!  Many credit unions across Canada have the naming rights to local hockey rinks.
I wish I could find "the money maker" that Kyan speaks of.
Quinn…. hostile interview.
2014:

We could start our own drinking game with the amount of times that Braylen says "work" is his video.   And what's with the little container coming up again?!?!?!?
Kyan does a pretty good job in describing a credit union in the sense of getting money and giving it.  Banks also do that.
Quinn…learned Russian since the last video.  And yes, that is Braylen in the background commenting on his sister's craziness.
2015:

Both boys over the three years were able to save their own money to purchase their own Ipad Minis, and now Quinn wants to do the same!
It seems like the kids (at least the boys) have similar responses as compared to their older sibling in the previous year
Love Quinn's response to "What a Credit Union is?"  Where Dads go to work!
As the years have grown congruent with the ages of my children, it is interesting to see their understanding of money.  All of them know that they need to save and that money should go into your piggy bank.  What is most alarming to me is Kyan's response that a credit union is a bank.  In his eyes, and likely for all three of my kids, they are not different.  They are the same.
So why is that?
For starters, obvious poor parenting by their mother. ☺
In all seriousness, like many others in the credit union world, I haven't done a good enough job in expressing to them what makes a credit union different, especially as it relates to them.  Let's be honest, if I talked to my kids about economic participation, they would look at me like this…

As a branch, we've really wanted to focus on providing financial literacy in our community.  Through reaching out to one of the local schools, we've been able to host two Grade 2 and two Grade 4 classes for tours of the branch and financial literacy activities that are tied to each grade's school curriculum.  Most importantly, through obtaining a copy of the The Berenstain Bears Visit the Credit Union book, we've been able to share with the students the difference between banks and credit unions through an avenue that is familiar to them, the Berenstain Bear family.
Hopefully I can use this book to also help teach my children that a credit union is more than just a bank….and a hockey rink.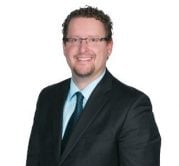 Devin Selte is a 15 year veteran in the credit union industry all with Servus Credit Union. On top of his position as Branch Manager in Stony Plain, he is ...
Web: www.servus.ca
Details