In-house credit card processing: Is it right for your credit union?
Insights from a recently released white paper, Decision Guide: Full-Service Versus In-House Processing: Your Credit Union's Complete Guide to Picking the Perfect Plan and Avoiding Possible Pitfalls, and case study, In-House Credit Card Processing: Opportunities, Challenges and Benefits, act as guides for credit unions deciding between full-service and in-house credit card processing plans. The white paper and case study can both be downloaded here.
Credit unions today are becoming increasingly proactive in evaluating their card program processing needs to preserve both member‐centricity and margins. As credit unions deal with ever‐growing regulatory, cybersecurity and competitive demands, they also find themselves juggling intense pressure to control expenses while maintaining program quality.
By understanding the factors involved in making the right processing decision, credit unions can evaluate which type of processing plan — or custom-tailored hybrid — will offer the best long‐term fit for their resources, requirements and budget. Since full-service and in-house processing each present unique challenges, credit unions would be well served to take a careful and comprehensive approach to their due diligence by focusing on seven key areas:
Overall Card Program Strategy – If your credit union is considering in‐house processing, that means card programs likely represent a pivotal component of your credit union's growth strategy. Be sure to take into account that your organization has multiple other growth priorities and competitive pressures as well. Trying to do too much too quickly without the appropriate credit union staffing can be the kiss of death for in‐house programs, so putting the proper support in place is vital to the success of your card programs.
Marketing and Branding – When credit unions want to know more about in‐house processing, it is often because they believe in-house processing will give them increased flexibility to tailor their marketing campaigns and programs to address members' needs more precisely. This can certainly be true, but tailored marketing campaigns typically require access to robust analytics administered by a talented and trained marketing team. Be sure to evaluate the depth of your credit union's analytics solutions, your team's knowledge and flexibility, the relative sophistication of your member service demands and the size of your annual marketing budget. Also consider the staffing necessary to analyze, create, execute and track successful omni-channel credit card marketing programs.
Technology and Data Analytics – Technology is where the greatest gap between in‐house expertise and full‐service economies of scale often lies. Perhaps more than any other functional area of your credit union, your IT department will likely find itself playing a critical role in the day‐to‐day management of an in‐house credit program. Credit unions that are tech savvy and tech heavy are often well-suited to providing the hardware, software, database analytics, cybersecurity, anti‐fraud solutions, enterprise cloud storage and on‐site development talent that come with supporting an in‐house credit solution.
Contact Center and Member Service – Your credit union will probably find it relatively straightforward to assess its basic contact center capabilities. Remember, though, to take full stock of other web‐based and omni-channel avenues of support that may be required, as well as live chat, SMS and social media monitoring capabilities.
Member-Facing and Back-Office Operations – Your credit union's front and back-office support personnel must be thoroughly trained and kept current on service protocols, in addition to demonstrating the proven ability to perform under stress when meeting the increased demands that in‐house processing will require. Furthermore, be aware that staffing needs will fluctuate and certain tasks could require as many as three shifts to compete with the level of service offered by full‐service providers.
Human Resources and Staffing – Hiring highly trained marketing, IT, contact center and card processing support staff represents one of the largest — and non‐negotiable — costs of taking your processing in‐house. 

Subject Matter Expertise – If your credit union currently uses a full‐service provider, it may take its access to various subject matter experts somewhat for granted. However, when considering a move away from full‐service, your credit union should carefully consider which areas of subject matter expertise it will actually need. That is because, even with a large salary budget, hiring may be challenging, since most highly trained experts already work as consultants, or for full‐service providers.
Credit unions that opt for processing their credit card portfolios in-house frequently make their choice to achieve greater flexibility and more hands-on control over the management and branding of their card programs. In their view, the advantages of building on their own core systems can include higher growth, enhanced member experience and streamlined staff support processes.
However, implementing a successful in-house model can be a huge undertaking, and credit unions must first have the proper resources and expertise in place to handle increased call volume, resolve disputes, execute marketing campaigns and provide an outstanding overall level of member service. The moral of the story: take a clear-eyed look at your credit union's strengths, weaknesses and goals before deciding whether full-service, in-house or a hybrid processing plan that combines the best features of both will be your credit union's best fit.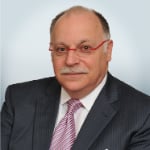 Arnie Goldberg is Director of Business Development for Advisors Plus, with primary emphasis on practice expansion through service enhancement and the creation of individualized business and marketing solutions. Arnie draws ...
Web: www.advisorsplus.com
Details