How credit unions can continue their auto lending growth in 2023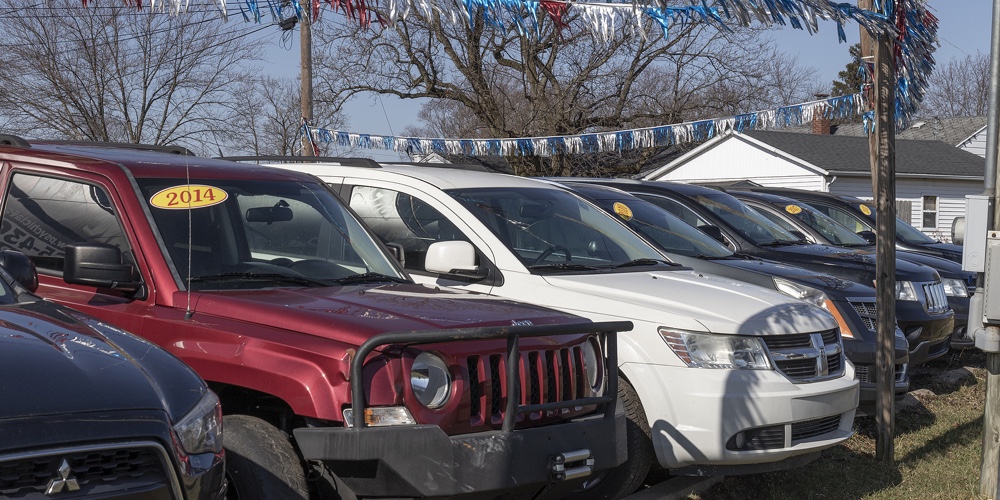 Despite the inventory shortage and rising interest rates, 2022 has been a record-breaking year in auto lending for credit unions. New car loans reached $164.4B in June, up nearly 15 percent from 2021, and used car loans were up nearly 18 percent.[1]
Credit union share of the auto lending market reached a five-year high in Q2 2022 at 28 percent, second only to banks. However, while credit unions' market share is growing, bank and captive financing is decreasing, down 2.4 and 5.8 percentage points, respectively.[2] This is largely due to the fact that credit unions continue to prioritize affordability for their members.
Melina Zabritski, senior director of automotive financial solutions at Experian, stated that, "The other lender types actually have had a much more significant rate increase and the credit unions haven't," Zabritski said. "The credit union rates are significantly lower than the other lenders. Even on the used vehicle side, we're talking over 200 basis points lower." [3]
Zabritski went on to explain that credit unions also offer longer loan terms and lower rates on used vehicles, resulting in lower monthly payments.[4] On the used-vehicle side, credit unions offer longer loan terms than other lender types as well as lower rates, "resulting in monthly payments being quite a bit lower."
So how can credit unions continue to gain market share in auto lending while continuing to provide the best service and rates to their members?
Preparing for a possible auto refinance boom
Cox Automotive's Kelly Blue Book reported that new car prices were at their highest on record in July, but despite this, consumers simply aren't willing or able to wait to purchase a vehicle.[5] According to Experian's Q2 State of the Automotive Finance Market Report, consumers borrowed an average of $40,290 for new vehicles in Q2, up 13.2 percent from 2021.[6] Additionally, their average monthly payment was $667. For used vehicles, consumers borrowed a record-high average of $28,534, up 18.6 percent from 2021  with an average monthly payment of $515.[7]
Due to the higher rate environment in Q2, Q3, and likely Q4 of 2022, vehicle loan sizes and monthly payments are at record levels. With these record high payments, consumers will be looking to reduce payments in the future, opening up the opportunity for auto refinance in the future if and when interest rates stabilize in 2023. Credit unions who prepare for this earlier on will be able to seize the opportunity quickly and win market share in auto refinance.
As consumers look to save money on their monthly car payments, credit unions that are first to market in the auto refinance space can offer members the opportunity to save over $100 a month on their car loans.[8] Thus, credit unions that include auto refinance as one of their strategic priorities for 2023 will be able to help borrowers hoping to refinance their loans for monthly payments that can meet their budget.
Evolving the auto financing process
In addition to a possible 2023 boom in auto refinance, indirect lending is another growth avenue in auto lending for credit unions.
Indirect lending played a major role in credit unions' spike in auto lending in 2022. Balances of total indirect loans in June were 24.4 percent higher than 2021 – the highest annual growth rate in at least 5 years.[9]
However, as low vehicle inventory impacts volume and increases lender competition at the dealership, credit unions must find ways to adapt and win share in this increasingly difficult channel. At the same time, companies like Carvana, Vroom, Bank of America and CapitalOne are making the car financing experience more seamless than ever and setting the standard for how and where consumers are financed, including both digitally, at the dealership or a combination of both.
In addition to economic constraints, credit unions are facing many challenges when it comes to scaling their indirect programs, including:
Competition to provide the lowest rates
Managing and expanding their dealer relationships
Manual underwriting and verifications
Title administration and servicing
To overcome these challenges, credit unions can embrace partnerships that automate the end-to-end process, from increasing the likelihood of showing the offer at the dealership, to automated decisioning, identity and income verification and quick and accurate underwriting.
Though the car buying experience remains unpleasant and frustrating for most Americans and can take up to 3 hours today at the dealership, credit unions have the opportunity to scale their indirect programs among high competition with a fintech partner.
Laying the groundwork for continued auto lending growth
Despite challenging economic conditions like inflation and rising interest rates, credit unions have continued to capture more share of the auto lending market by prioritizing reasonable rates, favorable loan terms and financial well-being for their members. However, if credit unions hope to continue on this growth path in auto lending, they must capitalize on the ripest markets for innovation.
As vehicle loan sizes and monthly payments reach their highest levels on record, credit unions first to market in auto refinance in 2023 will be able to serve members seeking to lower their monthly payments. By partnering with a fintech that leverages accurate risk-based pricing and a seamless digital experience, credit unions will be able to gain loans and members without increasing losses.
Similarly, if credit unions wish to grow their share in the indirect auto lending space amidst increasing competition at the dealership, they must deploy a solution that not only gets them visibility at the dealership, but includes automated decisioning and verification as well as accurate underwriting. Rather than spending time and resources on an unprofitable indirect lending portfolio, AI lending partners are automating the end-to-end process and making it easier than ever for credit unions to meet their desired volume and return targets within their own credit parameters.
By prioritizing member service and financial well-being, credit unions have already seen strong growth in auto lending. Partnering with an AI lending partner who can help borrowers access affordable credit both through refinance and at the dealership can empower credit unions to reap continued growth in auto lending through 2023 and beyond.
To learn how Upstart can help your credit union approve and finance more borrowers within your risk appetite, click here.
---
[1] Credit Union Times. "Mortgages Slip, New Car Sales Slide in August." September 7, 2022.
[2] Experian. "State of the Automotive Finance Market Q2 2022." August 2022.
[3] Credit Union Times. "Experian: Lower Rates Help Credit Unions Grab Q2 Auto Loans." September 1, 2022.
[4] Ibid.
[5] Kelley Blue Book. "Average New Car Price Hits Another Record." September 12, 2022.
[6] Experian. "State of the Automotive Finance Market Q2 2022." August 2022.
[7] Ibid.
[8] Transunion. "Auto Refinance Opportunities."April 2022.
[9] Credit Union Times. "Credit Union Q2 Earnings on Par with Q1." September 1, 2022.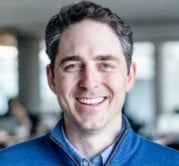 Jeff Keltner is the SVP Business Development at Upstart.
Details