How credit unions can help SMBs optimize their business with omnichannel and integrated payments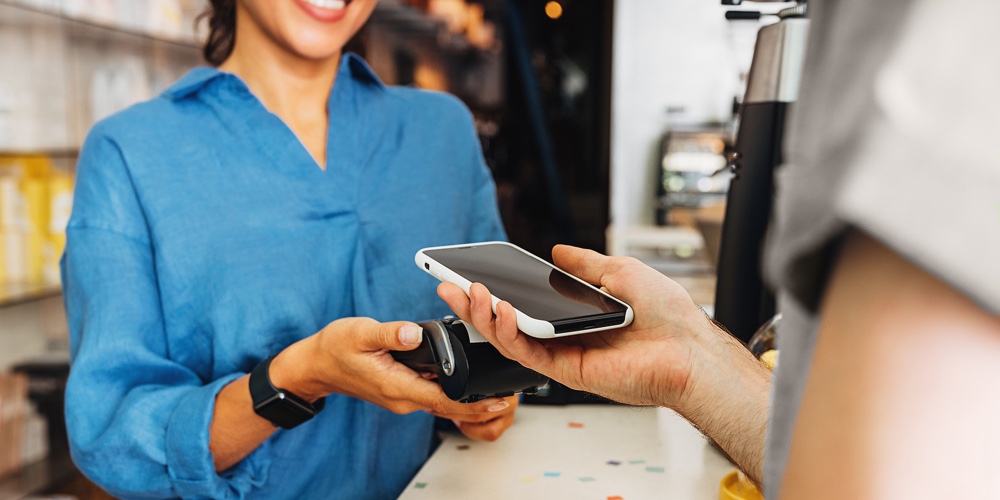 Businesses have had to quickly adapt to consumers' changing shopping habits as a result of the pandemic. 82% of small businesses report they have adjusted the way they operate. Given the rapidly changing environment, businesses – now more than ever – want payments-accepting options that allow them to fulfill customer expectations for convenience and safety as well as seamless integration with other business management software. 
To fulfill these needs, credit unions wanting to serve small and medium-sized businesses (SMBs) should offer robust merchant services solutions with omnichannel and integrated payments options. When weighing the options, choosing to partner with an end-to-end payment solutions provider is often ideal for credit unions, as it alleviates the need to develop costly and resource-consuming solutions in-house while still being able to offer payments-accepting solutions that fulfill the needs of both businesses and their end customers.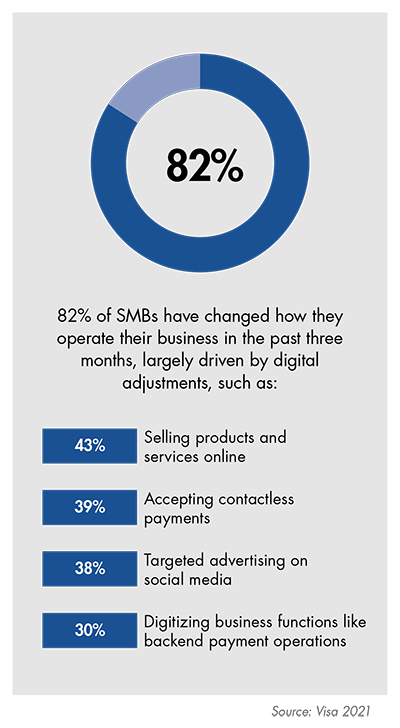 Omnichannel Payments 
The term "omnichannel payments" refers to the availability of multiple payment channels to provide a consistent user experience. The channels could include in-person, online, via mobile app, phone, etc. Consumer demand for anytime, anywhere, safe shopping and on-demand services has led omnichannel payments to be a focus for businesses wanting to stay competitive. 
Businesses wanting to offer omnichannel payments find it most convenient and straight-forward to work with a partner that can offer an all-in-one payment processing solution vs. setting up separate merchant accounts for differing payment methods. Credit unions should prioritize offering merchant services solutions to capture businesses wanting to offer omnichannel payments. Not offering such services leaves credit unions at risk of losing out on profitable and loyal relationships from businesses.
Here are a few important areas within omnichannel payments to consider:
E-commerce: Forty-five percent of shoppers reported shifting to digital channels as of November 2020. This huge influx of online shoppers has created the need for more retailers to expand their e-commerce presence to meet demand and/or stay afloat during uncertain times.
Contactless: According to a recent survey by Visa, more than four in five (85%) consumers expect digital options when they shop in-person. When it comes to the desired forms of contactless payments, 62% of consumers expect to be able to tap a credit or debit card, followed by mobile payment apps (41%) and paying with a mobile wallet (37%).

Other New Payment Procedures: Businesses have built in ordering and payment infrastructure to support a variety of scenarios including order and pay ahead via phone, online, text link, QR code, or mobile app as well as paying in-person via contactless card or mobile wallet.
Integrated Payments
Integrated payments for businesses refer to a payment system that communicates with all other critical software a business uses. Depending on the type of business, this could include inventory management software, menu, payroll, etc. Integrated payments give SMBs a critical edge on managing the day-to-day operation of their business with smart tools that talk to one another. SMBs using integrated payments reap the benefits of operational efficiencies, increased security, and actionable insights.
Credit unions should prioritize offering merchant services solutions that include options for integrated payments so that businesses can leverage these valuable benefits. 
Weighing the Options 
The decision for credit unions weighing the options of offering merchant services solutions carries significant considerations. Credit unions want to offer what businesses need without undue burden of the extensive resources that go into developing and offering merchant services. 
Credit unions pondering whether to offer merchant services essentially have three options:
Do not offer merchant services solutions at all. This option risks losing out on profitable banking relationships (business and consumer) due to not offering the full range of desired services. Businesses with a merchant services relationship with a financial institution are more likely to take advantage of other financial products and services.
Build it yourself. This option will likely involve teaming up with individual technology companies to build the specific services and options needed. This option may be prohibitively more expensive and complicated.
Partner with a full-service payment provider. A trusted partner can facilitate a robust merchant services solution as well as other payments solutions that businesses need. Many find partnering with an organization that can offer these services allows their credit union to put time and resources elsewhere.

Learn more and read the full whitepaper "How Financial Institutions Can Help SMBs Optimize Their Business with Omnichannel and Integrated Payments".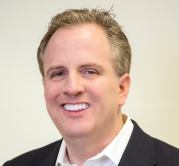 Matt has spent the last 20 years fostering relationships with credit unions for Elan Financial Services. Matt has served in leadership roles within finance, business development and sales. He enjoys ...
Web: https://www.cupartnership.com/index.html
Details