How to be a credit union advocate
We have millions of stories to tell. Every credit union member – all 115 million in the United States – has a unique perspective on how they benefit from their credit union.  Then there are the 5,500 credit unions themselves that each have different narratives to share. The challenge is how we link our stories together to best illustrate the credit union difference to the stakeholders that impact us the most.
At the Credit Union National Association (CUNA), we get to tell the credit union story. We share how our industry is different than other financial services peers. Sharing our difference is the best way for us to reshape regulations, push for legislation and secure big wins for our industry.
Everyone in the movement, from CUNA and Leagues to credit unions, volunteers and members can be an advocate. In fact, it's important that all these voices are heard when we tell our story. That's what the CUNA/League 360-degree advocacy approach aims to achieve.
Our 360-degree advocacy approach is a targeted effort that secured big wins for us last year. We pushed Congress to pass the Economic Growth, Regulatory Relief, and Consumer Protection Act (S.2155) – a critical piece of bipartisan legislation to our industry.
We also succeeded in gaining support for fewer CFPB rulemakings; better transparency and modernizations at NCUA; delayed implementation of the current expected credit losses standard; removing a harmful provision from the National Defense Authorization Act; standing with credit unions facing frivolous lawsuits under the Americans with Disabilities Act; and securing funding for several important community funds.
CUNA and Leagues didn't achieve these wins on our own – we fought along with so many credit union advocates to advance our priorities.  
This year, we again have a lot on our advocacy agenda as we anticipate and respond to all the challenges the credit union movement faces. We'll continue to press the CFPB and others to reduce the regulatory burden on credit unions; defend NCUA's field-of-membership rules in court; support credit unions facing litigation; urge congress to modernize data breach requirements; and, as always, staunchly defend the credit union tax status.
To achieve these goals, we'll need to activate all our credit union advocates. How do you become an advocate? It's simple. Bring your voice forward and tell your story.
Join CUNA's Member Activation Program (MAP), where you'll be a part of ongoing communications and calls to action. This year, MAP is focusing on promoting the credit union difference and a host of other credit union issues. But MAP is not the only way you can become more involved in advocacy. Getting involved is as easy as responding to action alerts on the Grassroots Action Center, participating in CUNA and League advocacy trainings, build relationships with local credit union-friendly political candidates, give to the Credit Union Legislative Action Council (CULAC) or join the Credit Union Political Action Council (CUPAC).
It's not about doing everything, it's about finding what issues spark your interest and passion. Your voice is powerful when you bring your experience and enthusiasm together to tell your story. CUNA and Leagues are here to help tell your story. The more people we engage with the better off we'll all be in the credit union movement.
Our cooperative credit union principles mean better rates and more opportunity for financial growth. Our members understand our difference. It's why we've grown in membership to a record-breaking 115 million Americans. We stand for access and equity and fight every day for a better financial future. We need more voices to tell our story – our lawmakers and regulators can dismiss the few, but they can't ignore the power of our movement.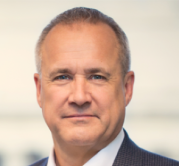 Jim is president and CEO of the Credit Union National Association (CUNA). Since his appointment in September 2014, he has worked to position credit unions as America's best financial partner. ...
Web: www.cuna.org
Details