How to be productive during the summer
The summer… a time to relax, kick back, enjoy the weather, the kids are off school and yet members still need our attention!
The summer season is not the time to slow down business development activities or stop networking because we still have goals and targets to achieve.  
How do you handle the potential 'unproductive' attitude summer season brings?
How can you juggle vacation schedules?
Historically, the summer may have been a time for you to take it easy, do the minimum amount of activity while you focus on what you will achieve for next year…not this year!
Decide to make this your most productive summer season ever, here are some strategies that will help your Credit Union do that and finish up with a productive year.
Make this your best year yet. Book a two-hour appointment with yourself to begin planning for next year to include targets and staff development activities. Determine what you need to achieve to finish this year as your best year yet. Your business plan should not be collecting dust in your bottom drawer – it is a living document to be used as a guide for you and your team.
Review your marketing plan. Invest time and resources in creating a customized plan, review your progress to date and determine what strategies will be effective again for the coming year.  
Conduct focus groups. Invite a select number of member's clients to your Credit Union and ask them about your offerings, their expectations and experiences, and how you can better serve them. Collate the results and seek your team's input on how to action them.
Conduct a six-month business review. Spend two hours reviewing business achievements for the past six months. Ask yourself these questions:

How would I rate the past six months' performance (1-10 with 10 being the highest)?
Did I achieve my goals each month?
If not, why not?
If not, what do I need to do differently in the next six months to meet my plan?
If I did meet these targets (congratulations to you), were they big enough?
Have I conducted staff reviews with my team? If not, why not? And when?
If so, have I rewarded my team adequately?
Do I need to invest more in my team or personal development?
Is my marketing plan on track? If not, why not?
If not, what activities do I need to conduct to implement more marketing strategies?
Have I done sufficient networking to grow my our Credit Union? If not, why not?
When you have completed these questions, create a series of tasks, actions or projects to implement some of your strategies to help you really achieve all your targets for the next six months.
Clean up. You have heard of a spring clean, try a summer clean. This includes:

Clear, delete or file read emails in your inbox.
Unsubscribe from all newsletters that you don't read.
Allocate one hour to get your paper filing up to date (if you have more than one hour's worth, do 15 minutes per week until it is all complete).
Throw out unwanted, unread journals that you have been 'meaning' to read, but haven't (and won't).
Review 'tasks' on your to-do list and remove tasks that simply won't be completed.
Enter details into your contact management system of business cards gathering dust on your desk.
Spend 15 minutes cleaning the top of your desk, remove unnecessary stationery, file, clean dust off family photo, throw away empty water bottles and wipe down computer keyboard and screens. A clean and clear desk will help you be more productive any time of year!
Host a team development activity. Allocate time to meet for lunch at an outdoor restaurant with delicious food or bring food to share for lunch and conduct a meeting in your conference room. Spend time listening to your team, challenges and achievements. Plan your next six months and how you will achieve the targets for the whole team.
Cancel unnecessary meetings. Most people appreciate being given more time and spending less time in meetings.
Book a 'tele-coffee' with your members. What is a 'tele-coffee'? It is where you both make a coffee and meet by teleconference. It is a more productive way of meeting (and avoids time wasted in travel). Just like a normal meeting you set an agenda, take minutes if required and agree on the outcomes.
Conduct a member appreciation event. This does not have to be an expensive or lengthy event, a simple elegant event is all you need to do to recognise your members and thank them for their business. Be creative. Use your conference room and bring in an external caterer. Just take the time to say thank you and invite the team and other vendors so they can also thank your members too. So many organizations wait until the holidays to do this, you could do it in the summer.
Visit a new networking group. Find out which groups are meeting and plan to attend at least two new groups this summer. This is the perfect time to develop new relationships and valuable connections.
To continually grow your Credit Union you do need to be mindful of the seasons but don't slow down in summer – get more productive. Use this time to get a head start on all those remaining meetings you can conduct when people return from vacation, ensure plans are in place to achieve your annual results, tidy your work environment so you are not distracted by clutter, and experiment with new focus groups and networking opportunities.
Embrace the warm weather for outdoor meetings and events and enjoy all that the summer season can bring for your business growth. Pay attention to your team, your members and your targets! Enjoy your summer.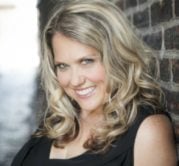 Think force of nature. Boundless energy. Timely topics. Laugh out loud fun. Eye opening ideas. Take-aways that ACTUALLY create positive change.  Sound like what YOU'RE looking for? Then Motivational ...
Web: www.neenjames.com
Details