How to become a credit union ninja
While I am not a black belt in Taekwondo myself, I have spent many hours sitting before a group of students listening to my daughters recite the Tenets of Taekwondo at the start of each class.  At the ages of 6 and 8, I'm not sure they even understand the words they are saying, but I do know that over time these Tenets are slowly being engrained into them and are shaping their character.
There are five tenets of Taekwondo that all believe. These core values are the center of practice: Courtesy, Integrity, Perseverance, Self-Control, and Indomitable Spirit.  Each has a special focus – a mission statement – to build students of Taekwondo.
Courtesy – Refers to showing courtesy to all others in the classroom and outside observing correct etiquette and manners.  Your behavior and attitude must include proper courtesy at all times.
Integrity – You not only determine what is right from wrong, but you stand up for what is ethically correct. You are honest and have strong moral principles and work hard to be beyond corruption.
Perseverance – You are willing to learn and go against all odds to reach the goal.
Self-Control – You control your thoughts and actions and keep your emotions in check in difficult or trying situations.
Indomitable Spirit – You have courage to stand up for your beliefs and stay strong with 100% effort in all that you do.
Does anything familiar come to mind?
Each time I hear these Tenets, I think of the Credit Union mantra "People Helping People" and I wonder if I'm not the only one that thinks Credit Unions are the Ninja's of the financial world.  
While you may not recite it every time you walk into the credit union each morning, I bet that mission statement stays on the forefront of your mind.  If it doesn't, then you just aren't quite a black belt yet.  It doesn't mean you won't get there.  You just need reminding that as you walk through that door to serve your community, you are persevering through challenges and standing strong at offering members honest, ethical financial services.  It's not flashy.  It's not fancy.  It's solid.  It's something you can be proud of and your members can count on.  
As you think about serving your members today with what may be a mundane task you do every day, a flood of phone calls you have to return, or maybe handling a frustrated member, don't forget your mantra – your tenets.  Remember, you wear a black belt as a credit union ninja.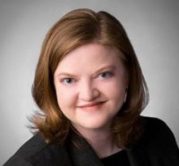 Alison Barksdale is the Assistant Vice-President of Marketing for CU Members Mortgage and has worked in the field of marketing since 2000. Her various positions within the field of marketing ...
Web: www.cumembers.com
Details