How to build a "genius" auto loan portfolio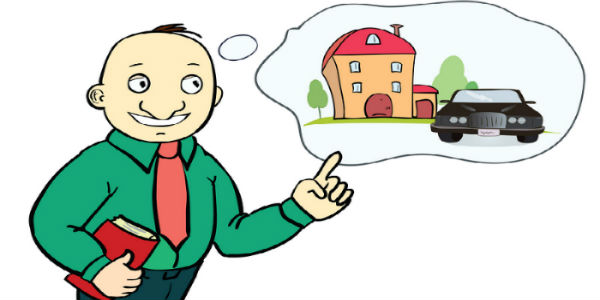 Rounding out your credit union's auto loan program is essential to maintaining a profitable loan portfolio. In order to achieve this, you need a mix of direct, indirect and refinanced auto loan programs. This need stems from the associated strengths and weaknesses that come with each type of program and the risks that they pose to credit unions.
Strengths and Weaknesses of Each Auto Loan Program
Direct loans are the highest performing of all three types of auto loans. They allow credit unions to increase member loyalty through lower rates than can typically be found elsewhere and have a low default rate. However, these types of loans result in lower yield for credit unions due to low rates that are essential to attracting members.
Indirect loans allow credit unions to increase their loan volume. These loans result in the lowest yield due to the need to keep rates low in order to remain competitive to dealers. Additionally, lenders risk experiencing higher delinquency rates, compliance issues and fraud, higher expenses due to commission payments and thin margins that are the result of low rates and the tendency for borrowers to refinance indirect loans.
Having an auto refinance program brings higher yield for your institution, as you are receiving high-quality, seasoned loans. When a lender refinances an auto loan, they are bringing on a borrower who has good payment history and putting them in a better situation. Because auto refinance programs are comprised of higher quality loans, they experience lower delinquency rates and fewer charge-offs. Additionally, lenders do not need to offer the lowest rate to the borrower—they just need to be competitive, which results in higher yield. These loans also have a more realistic loan-to-value ratio. Finally, auto refinance programs bring new members to whom you can sell additional financial products.
How Can Diversifying Your Auto Loan Program Help You?
Diversifying your auto loan program lets you achieve the overall rate that your institution needs and minimizes the rate of delinquency, making your auto loan program more profitable. Balancing both yield and delinquency allows for better risk optimization of your overall program because you are less dependent on one channel. Diversification also lets you reach other geographic territories, expanding your market to new areas.
Expand Your Auto Refinance Program with RateGenius
The benefits of auto refinance programs are clear, but finding the resources to maintain a profitable program can be challenging. RateGenius helps credit unions build out their auto refinance program by bringing qualified borrowers to lenders. The program results in higher close rates, the ability to cross-sell products, and satisfied customers and lenders.
RateGenius manages the application process and provides efficient loan fulfillment, including complete document packages and secure title work. RateGenius' program allows lenders to delegate responsibility to a trusted partner while allowing the lender to retain control of the underwriting guidelines and process, as well as funding. A partnership with rateGenius will ensure that your auto refinance program is both profitable and adheres to industry compliance standards.
As Shawn Lenfestey, Indirect Sales Strategy Manager for United Federal Credit Union said, "rateGenius provides us with the flexibility in our lending strategy to dial in to specific tier levels and balance out our existing portfolio. It enables us to concentrate on more profitable business, which makes us more efficient at obtaining that business."
To learn how Allied Solutions and rateGenius can help expand your auto refinance program, contact Brian Timson at brian.timson@alliedsolutions.net or 859.983.8034.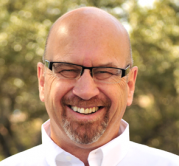 Chris Brown, President & CEO of rateGenius, has over 30 years' experience in all facets of the automobile industry, and leveraged that experience over 15 years ago when he founded ...
Web: www.rategenius.com
Details