How to create an onboarding program that works for your credit union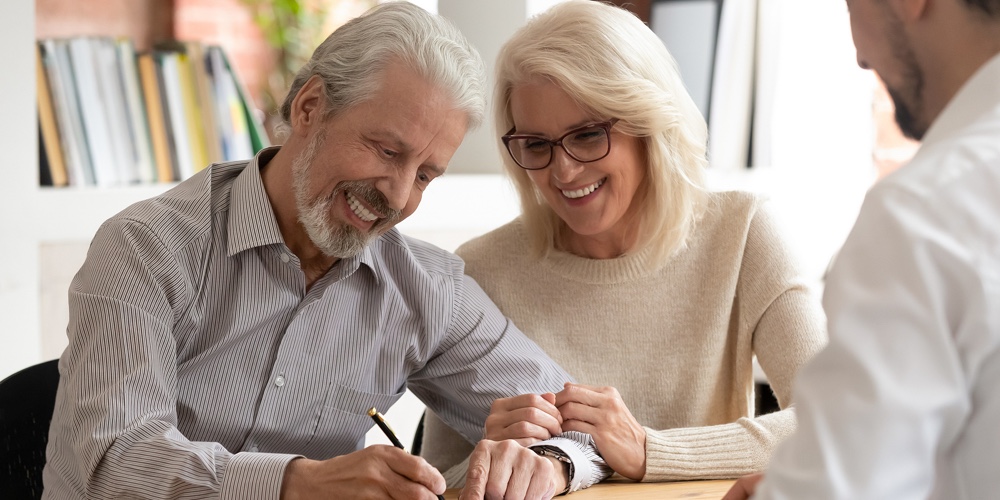 If you're interested in ways to grow and develop your credit union, the beginning of a new relationship is the perfect place to start. Let's jump in with the top 5 things you'll need to create an onboarding program that works!
1. Ensure Your Welcome Email Is Not an Immediate Dead End
From experience, I can share with you that far too many welcome emails are written without consideration of the process, procedure, and system limitations that prevent new members from taking the action outlined as the "next step" in the welcome email. Ugh. Not the best way to start your new relationship with someone!
Now perhaps your welcome email is a letter from the CEO or another member of the team and your second email is the one I'm referring to. I'm talking about the email that boastfully touts the features of your Online and Mobile Banking platforms. The one that says "enroll now."
If your Online Banking and/or Mobile app requires an account number or membership number for enrollment, be sure that you have provided that information before asking someone to enroll with it.
Many systems still do not automatically provide account numbers. Until your new member receives something in the mail via USPS, or calls in and asks, they don't have what they need readily available to "enroll now" as the email is asking them to do.
Additionally, if the email is asking them to enroll in Mobile Banking but they can't until they've enrolled in Online Banking first, or if it's highlighting mobile deposit as a feature but there's a waiting period of several weeks or months to use it, it's creating an immediate negative experience in the relationship.
2. It Takes More Than Email, Add Phone Calls
Be sure your onboarding program includes follow-up phone calls as well.
If you don't have instant-issue for your plastics, or if people who have joined online need to wait for their cards in the mail, call a week after they've opened their account to make sure they got their card(s) and see if they have any questions.
Even if they received their plastics at account opening, a personal phone call goes a long way in showing that you care about them and that your service is superior to your competitors.
We recommend at least one call 1-2 weeks after account opening. Another call in the 4-6 week timeframe is great if you have the resources.
3. Personalize with SMART Content
Take personalization to the next level. Beyond simply including someone's name, include only the content that's actually relevant to them.
Set up your content to showcase products and services they don't already have, and be specific and intentional about it. It's easy to recognize when you're enrolled in the same drip campaign as everyone else when you continue to receive emails about products and services you already have.
This is an excerpt from an onboarding email for one of our clients:
Of course, there isn't a live person digging through data and hand typing the next email that goes out. This onboarding program is set up with SMART content that changes the body of the email based on what products and services the customer has and doesn't have at the time the email is sent.
Note: We recommend updating your data in real-time, or at least daily so your onboarding emails are always up-to-date when they are sent. If you are not able to feed your email marketing tool with data that changes the content inside of scheduled emails before they're sent it's time for a new tool. We happen to like HubSpot here. 
4. Iterate and Have Fun
An onboarding program isn't a 'set it and forget it' process campaign. Keep your eyes peeled for ways to update and improve your communications. Also, don't be afraid to have a bit of fun and show some personality in your onboarding emails. It keeps people opening future emails.
Recently I was reading a post from HubSpot in which the author cited an email from Uber as a "great" email. I agreed. So I took that concept and brought it directly to one of our client's onboarding campaigns that is still in development. It will be the first time we've sent an onboarding email like it and I'm excited to see the results. Here's a preview of the work-in-progress if you're curious:
5. Onboard Indirect Members
I love a game-winning, buzzer-beating, all the way from downtown touchdowns as much as anyone. And I promise this isn't some Hail Mary of an approach to get a couple of extra dollars on the books by putting in a ton of effort to chasing approved indirect loan applicants!
If you're looking for suggestions to grow and develop your credit union, I do suggest putting some effort into onboarding indirect applicants, and here's why:
In 2019 we worked with Mutual Security Credit Union to help them deepen their relationship with approved indirect applicants. Knowing that we were looking to connect with a group of individuals who were "rate shoppers" it was clear that a traditional onboarding program wasn't going to work.
Instead, the much shorter onboarding program consisted of only 5 emails and was successful because they pre-approved every new indirect member for a credit card. The result was a 32% success rate at deepening indirect member relationships within 90 days of an indirect vehicle purchase!
Currently, another one of our clients is building a pre-approved $2,500 Personal Loan into their indirect onboarding program.
These pre-approvals work so well because the audience is already primed to take advantage of a deal (after all, they just shopped you for the best rate and joined at a dealership. It's all bottom-line numbers to them!)
And, if you just approved them for a car loan wouldn't it be safe to say you'd approve them for a $1,000 Credit Card or $2,500 Personal Loan if they applied for one? How often are you approving indirect people for a loan with margins so close that $1,000 or $2,500 would have changed the underwriting decision? Rhetorical question.
There you have it, five tips to add to your current onboarding strategy, or use them to create a new one!
Ensure Your Welcome Email Is Not an Immediate Dead End
It Takes More Than Email, Add Phone Calls
Personalize with SMART Content
Iterate and Have Fun
Onboard Indirect Members
To read more great tips visit our FI GROW blog today!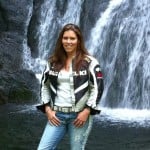 With over 10 years of experience in financial industry marketing, and former VP of Marketing for the largest state-chartered credit union in Vermont, Penne joined the FI GROW Solutions team ...
Web: figrow.com
Details