How to make your sales culture work for everyone
"We are a pride of lions," the Chief People Officer said. "Everyone participates in the hunt. We run down our prey together."
He was proudly describing the new work culture senior leadership was trying to create for the credit union. After struggling in recent quarters, they were working to turn things around with a renewed emphasis on selling to new members.
They wanted every employee to feel connected to that goal. So, they used their metaphor to help people understand that their primary job is to assist in creating sales opportunities no matter their actual job title.
The problem was, it wasn't working out the way they expected. They were having trouble hiring the top talent they wanted. Worse yet, they were beginning to lose some long-term employees in non-sales supporting roles in Accounting, Lending, Compliance and Member Services.
Defining a Sales Culture
If this sounds even vaguely familiar to you, you're not alone. All too often, when credit unions declare themselves to have a "sales culture" they fail to take the next step and build sales into their culture. Saying yours is a sales culture and actually acting from the perspective of a sales culture are two totally different things.
Yes, it's true that every business is a sales business. Without sales, there is no company. However, it's not true that every person in the organization must be a direct salesperson. Nor is it a rule that only people who possess the outgoing personality traits normally associated with top-notch salespeople will be successful.
When the non-sales departments of our example organization were told that "everyone is in sales now" many employees flashed a mental image of this stereotypical salesperson in their minds. Instantly thoughts of pushing loans through, cutting compliance corners, and "power hours" to push products during dinner comes to mind.
"That's not me," they said to themselves. "I never want to be in sales. I'm not loud or pushy. I thought that our credit union was all about taking care of our member's needs.  Why do I have to recommend something every time I talk to a member?"
They were thrown into a bit of a panic thinking their manager was going to begin expecting them to act like someone they weren't. They felt that a "bait and switch" had happened and the job that they were hired for was now completely different. A quiet flurry of resume updating was soon underway.
Build a New Work Culture
Our hypothetical credit union could soon find itself losing out on two fronts as great long-term employees leave and new hires may or may not actually be great at selling. Fortunately, there are two things they can begin to work on today that will turn the tide on both fronts. Both of them will help establish their new work culture in a very organic, natural way.
Connect Culture with Different Personalities
Sue in Underwriting is a walking computer. She also knows more about calculating cash flow and debt to income than almost anyone else in the organization. She's never been shy about sharing her knowledge, but doesn't communicate well with people who don't understand numbers the way she does.
Betty in Member Services is committed to making sure that her drawer is balanced and her transactions are perfect.  While she is more reserved with members, she is always pleasant and responsive to their requests.
If you're considering changing, or reinforcing your work culture, you should take an inventory of the personality types of your most successful employees. Then consider what motivates or scares that employee type to consider the best ways to approach them with the change.
Sue and Betty, for example, don't see themselves as salespeople, but both of them actually have personality traits that could make them top performers in any sales organization. The key to coaxing out those behaviors is to speak to them initially in language that feels natural and fits with their personality types.
If you bluntly ask an introvert like Betty to suggest new products to a member without their request first, she may panic.   However, if you suggest that she make recommendations for members on new products that could meet their needs using her expertise and subject matter knowledge, Betty may become that proactive and consultative salesperson that you've been looking for.  
Don't be surprised if the member tells you how much he appreciated being heard by Betty. Or that your new uber-outgoing rock star salesperson has never quite explained your products' benefits the way Betty can because she knew what the member needed before they did.
Frame Your Culture Definition Around Existing Roles
The other thing you can do to smooth the introduction of a culture change is to tailor your language and expectations to the various job roles in your company. Ask yourself how the Compliance or Underwriting departments can help you achieve more sales in the coming months. Then make sure you talk to those departments about those goals, not general sales goals.
It may be obvious to you as a leader that you don't expect Sue or Betty to get on the phones and start calling members about every product or to cut corners when it comes to compliance or regulations, but it may not be so obvious to them. You need to show them how their areas can help you build a strong sales organization while reassuring them that you are not moving them into sales. Specific communication of expectations will go a long way towards keeping your current team performing and engaged while slowing moving them towards a new way of thinking.
Sue's understanding of lending underwriting is a great place to start. Data doesn't lie. Her facts and figures can easily point out other lending opportunities rather than rejecting the request.  Ask her how the credit union could structure loan deals that generate sales while still protecting the credit union's assets.
Walk the Talk
A work culture isn't built by edict. A culture is the personality of the business itself and as such encompasses many more elements than just job expectations. However, it is nothing without your employees. If they can't embrace and embody the values and beliefs that make up your culture, potential customers will never be able to see it either.
If you're ready to learn more about engaging your employees and shifting your company culture, this eBook will give you four key ways to do it.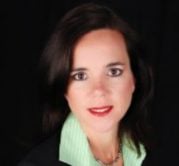 Carletta Clyatt, a popular seminar speaker, is the SVP at The Omnia Group.  She offers clients advice on how to manage more effectively and gain insight into employee strengths, weaknesses ...
Web: www.omniagroup.com
Details