How to motivate your employees into 2023!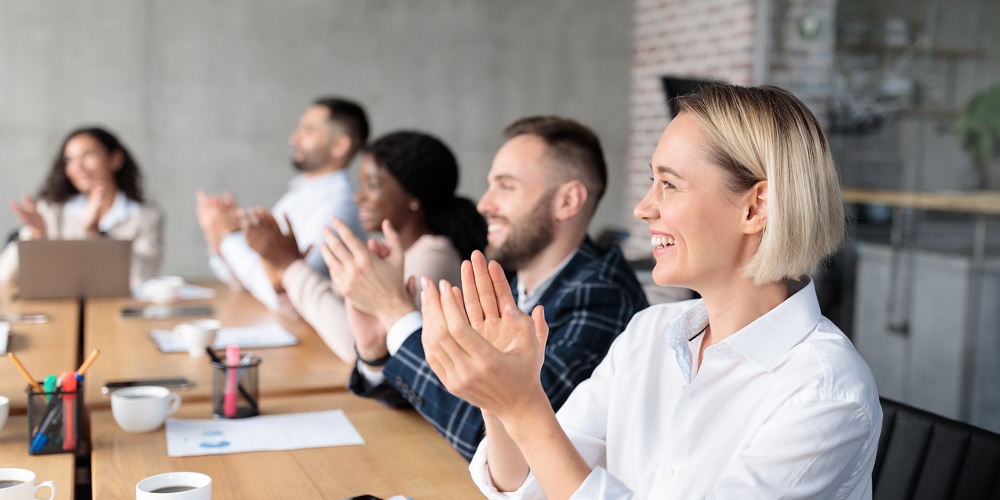 How in the world is it December?! I feel like I ask myself that every December. The important thing is that we've made it through another year. How was the year for your team? Better than the last? Want to do that again in 2023? Here are three ways to motivate your employees into the new year…
Get everyone involved: A new year usually means new plans and new goals. The best way to make sure that team goals are achieved is to make sure that everyone is on the same page. You can do that by making sure the entire team is involved in the planning process. Giving your employees a voice is a great way to get them to take ownership in the plan so they'll know what they need to do before you even have to tell them. Incoming sports analogy … if you like basketball (or for a timely reference, soccer), you know how well it usually works out when there's a lot of passing and everyone is getting a touch. When that happens, good things will happen.
Discuss personal goals: Having your staff involved in the creation of team goals is fantastic, but if you really want to get an employee excited, talk to them about where they are headed in 2023. If an employee has a good chance at a promotion next year, challenge them to go after it. It's a lot easier to be excited about a journey when you like where you're headed.
End the year on a high note: Did your team meet their goals this year? Yes? Then celebrate that and celebrate each other. A good team is hard to find. Don't believe me? Just ask a Detroit Lions fan (sorry, Randy). As a leader, it's great to be excited about what the future holds for your team, but don't get so distracted that you can't enjoy this year's successes. Incoming sports analogy … even the best and most focused college basketball coaches will celebrate a conference tournament championship (for one night at least) before getting ready for the Big Dance.
John Pettit is the Managing Editor for CUInsight.com. Through news, community, press, jobs and events, he keeps credit unions digitally informed throughout the day.
Web: www.cuinsight.com
Details